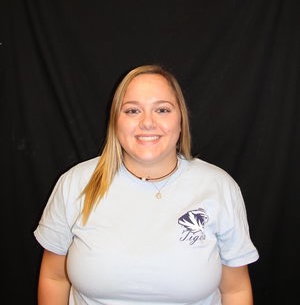 Jessica Collins is a senior and this is her second year on staff. Some of her favorite activities include swimming, working, being a Sunday School teacher, lacrosse, and Young Life. Her favorite food is nuggets. She has a twin brother. Her favorite show is either 
The Office, American Horror Story or Parks and Rec.
Jessica plans on going to college to become a teacher.
Jessica Collins, Life Editor
Apr 12, 2016

Senior wins $2,000 scholarship

(Story)

Apr 12, 2016

Mystery Solved: Why are there chains blocking off rows in the parking lot?

(Story)

Mar 27, 2016

Out and About: The Pageant

(Story)

Feb 25, 2016

New restaurants plan to take over Manchester Road

(Story)

Jan 29, 2016

Humans of Lafayette: Meet John Trout

(Story)

Nov 13, 2015

As Seen in The Image: Cover story

(Story)

Nov 10, 2015

Everything is a B16 Deal

(Story)

Oct 22, 2015

Humans of Lafayette: Meet Courtney Klohmann

(Story)

Oct 08, 2015

How To: DIY Embroidery Headphones

(Story)

Sep 18, 2015

How Halloween are you?

(Story)

Mar 25, 2015

Making the most of a seemingly bleak situation

(Story)

Mar 11, 2015

Out and About: The Wolf provides a cool vibe, delicious coffee

(Story)

Mar 10, 2015

Sync Your Hearts Out

(Story)

Feb 25, 2015

Scored to Perfection: Two students get perfect score on ACT

(Story)

Jan 22, 2015

Club Spotlight: The Magic Behind Player's Guild

(Story)

Jan 09, 2015

Chick-fil-A fundraiser to be held Jan.13, percentage of proceeds go to Renaissance

(Story)