Yearbook Information
2023 YEARBOOK SALES
The 2023 Legend is $70.
Nameplates are available for an additional $8. Home shipping is available for $15.
PRINT this 2023 YBK Order Form and send it with a check or use this QR code to order online: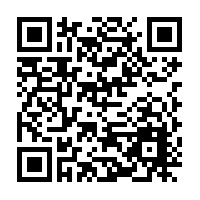 Yearbook Order Center
School #8828
yearbookordercenter.com
---
SENIOR GRAD ADS
Senior Parents: Grad Ads for the 2023 Legend are on sale now and must be submitted by Nov. 18 to be included in the yearbook. All ads will be ordered, created and paid for online through the Yearbook Order Center.  This 2023 Grad Ads Form has all the details about how to order your space!
---
SENIOR PORTRAIT INFORMATION – Class of 2023
Oct. 6 will be the FINAL DATE for portraits at Lafayette. Any senior who has not had a photo yet will have an appointment time scheduled and will receive a pass from the Senior Office.
Any senior who would like a RETAKE must schedule a time using this LINK.
Sign up for a ONE appointment slot only. If you have any questions, contact Inter-State Studios at 314-878-1800.
Inter-State Studio is the official senior portrait photographer for your yearbook portrait and school ID. No other portraits will be accepted. There is NO SITTING FEE and you are not obligated to make any purchase.
FAQ…
How many poses will I get? Four will be taken. Then Inter-State will create up to 20 images with different backgrounds and effects.

Can I change outfits? Only something that can be changed right at the camera, like a jacket, etc.

How much of my body will show? You will be photographed in close-ups, head & shoulders and three-quarter length poses, like the samples here. Consider your full outfit. DRESS FOR A 3/4 LENGTH POSE.

How do I view and order my portraits? Through an online gallery. You will be sent a link via email within three weeks of your session

.
Yearbook Pose Dress Code:
Dress for a 3/4 length pose. Wear a dress shirt & tie or a collared shirt. Avoid strapless or low-cut shirts. No T-shirts or items with writing or logos/slogans are permitted. No hats or sunglasses are allowed. You may add a jacket/sweater for one pose.
---
9th-11th Grade PHOTO RETAKE INFORMATION

Oct. 6 will be the FINAL OPPORTUNITY for yearbook/ID photos. Any underclassman who has not already had a photo taken will have an appointment made for them during AcLab and will receive a pass from their grade level office.
Any student who wants a RETAKE, must sign up for an appointment time. Use this Sign-Up Genius Link to reserve a time during AcLab.

9th-11th Photo Retake Appointments