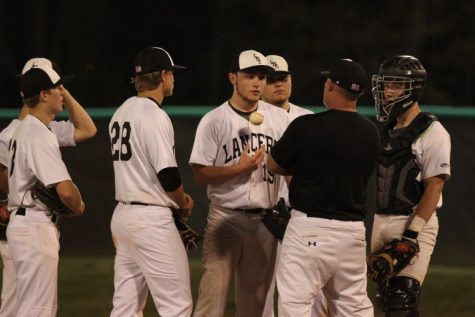 Kyran Ballard, Sports Reporter

April 25, 2017

Filed under Sports, Spring Sports, Team Coverage, Top Stories
A late offensive surge lifted the Lancers over the Wildcats in a tight baseball outing on April 20. This battle of 109 held up to every expectation in a huge rivalry game. Both teams came out fired up and ready to go until Tommy Williams of the Lancers decided it was time to grab the momentum. The bases...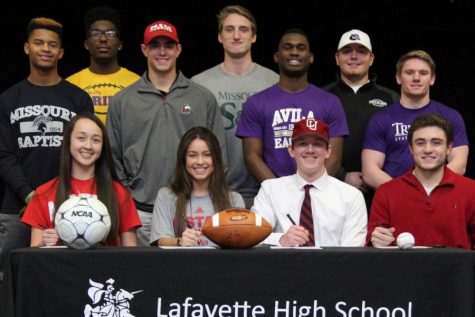 Tyler Burnett, Sports Editor

February 3, 2017

Filed under Sports, Team Coverage
On Feb. 1, Lafayette athletes along with family, friends and other students, gathered at the commons to celebrate the student athletes that signed to their college of choice on national signing day. A total of 24 student athletes have signed over the course of the 2016-2017 school year. In the latter...