Advertising/Subscription Info
Class of 2023 Senior Ads

Friends and family of seniors may purchase ad space for $30 in the senior magazine congratulating graduates!
Use the QR Code to order your space and submit your photo and message. Then send a check to:
(payable to) LAFAYETTE HIGH SCHOOL
Newspaper Staff
Lafayette High School
17050 Clayton Road
Wildwood, MO 63011
(or drop it off at school)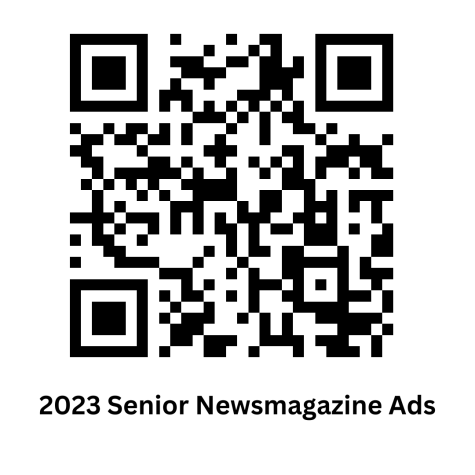 ---
Reserve Advertising Space for the 2022-2023 School Year In Print or Online
The News Production staff will produce seven regular print magazines and a special senior edition during the 2022-2023 school year, and have space available for your business to advertise. In addition to being distributed free to students and staff on campus, we also post copies of our magazines online and archive them forever. Advertising in the Image is a great way for you to market your business directly to a targeted audience.
Online ad space is also available on The Lancer Feed website. Online ads run for a two-week period beginning on any Monday of your choice and include a link to your business.
Please click here for an online form to reserve ad space:   2022-2023 Image & Lancer Feed Ad Contract
Or: Download a copy of our contract here: 22-23 Image Ad Contract
Email us at [email protected] if you have questions about placing an ad!