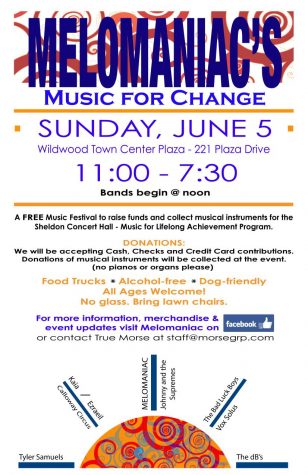 Garrett McBay, Asst. Webmaster
May 16, 2016
Filed under Local News, News, School News, Top Stories
On June 5, the Melomaniac's Music for Change festival will be held to raise funds for a charitable cause. All donations will benefit the Sheldon Concert Hall Music for Life Long Achievement program, a charity that donates instruments to disadvantaged children and music programs. "I'm putting it on...