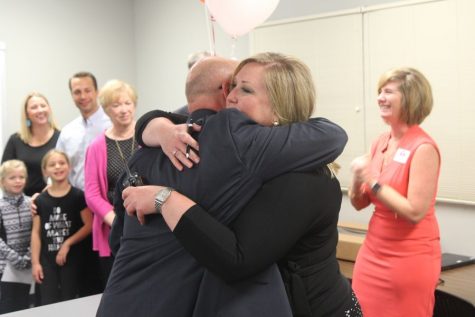 Jack Deubner, Opinions Editor
April 6, 2017
Filed under Top Stories, Video, Video
The St. Louis Association of Secondary School Principals (SASSP) awards an outstanding educator in the field of administration each year to reward their hard work. This year, Lafayette's own Dr. Karen Calcaterra was given the Assistant Principal award from the association.
Garrett McBay, Asst. Webmaster
October 1, 2015
Filed under Local News, News, School News
On Friday, Oct. 2, a collaboration between Lafayette and the Metro West Fire Department will put on the Drunk-U-Drama, a dramatic recreation of a car accident and the effects one has. The Drunk-U-Drama will feature actors acting out a night after a dance, followed by a car accident involving alcohol...