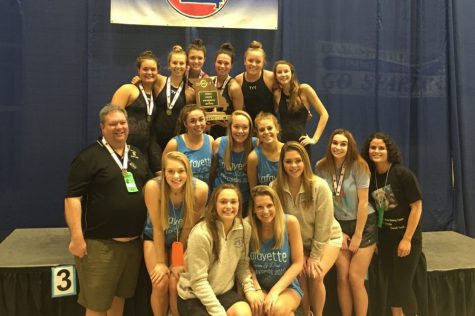 Arpan Das, Sports Reporter
February 23, 2017
Filed under Sports, Team Coverage, Top Stories, Winter Sports
The Lafayette girls swimming and diving team won state on Saturday, Feb. 18. Their performance was stellar, with first place standings in two events, a second place finish in one event, and top five finishes in several others. Their performance netted them 224 points, 3.5 points ahead of second place...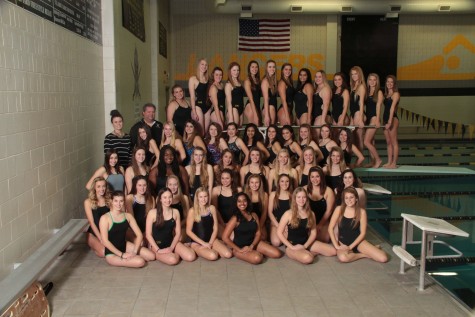 Joshua Waitsman, Sports Editor
January 21, 2016
Filed under Team Coverage, Top Stories
The Lady Lancers swim team finished second at the Parkway South Invitational with a score of 197. Only falling short to Park Hill South who scored 254. The Lady Lancers still managed to take away a few victories. The team placed first at the 200m freestyle relay with a time of 1:41.48. The team...