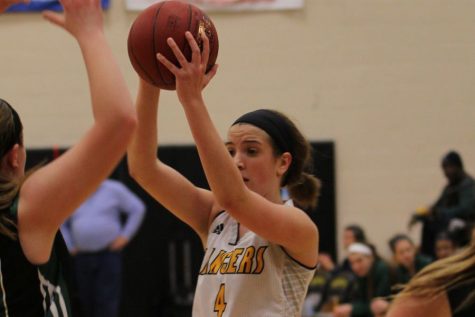 Tyler Burnett, Sports Editor
January 30, 2017
Filed under Sports, Team Coverage, Top Stories, Winter Sports
It took 23 games for the 2015-2016 girls basketball team to reach 10 wins, but this year's team has reached that milestone in just 16 games. Their tenth victory came against the Pattonville Pirates (11-6) on Jan. 27 as the team won the game 55-37 and played a phenomenal game of basketball. The Lady...