Tykes on Trykes organization gives area children with special needs the chance to ride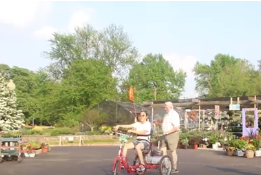 Tykes on Trykes is a non-profit charity organization that has served the St. Louis and St. Charles areas for the last seven years. Tykes on Trykes allows for disabled children and veterans to get bikes that are fit specifically for their needs. The group holds fundraisers and other events to help raise money for the bikes.

Digital Media staff member Kyler Messenger reports on a recent event in Ballwin.