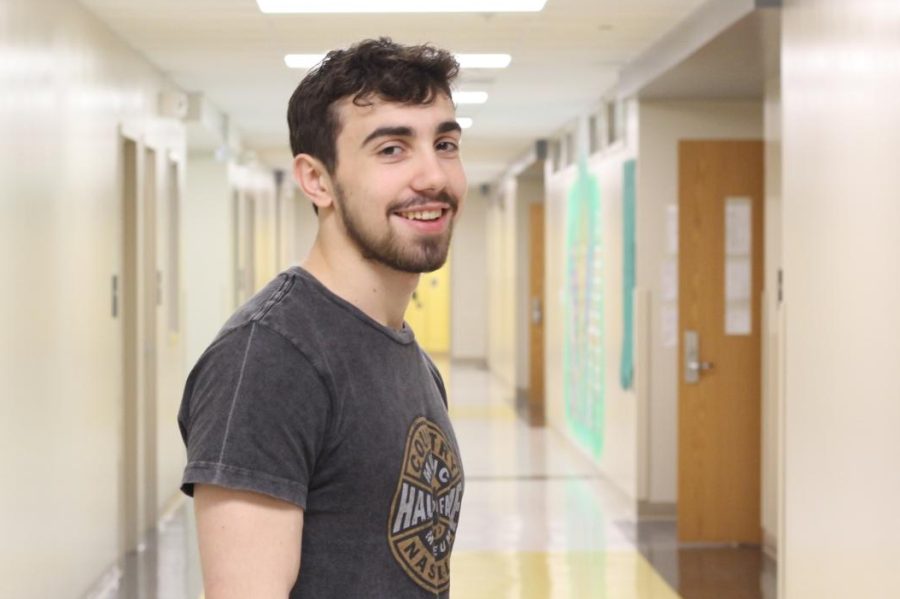 Learning from the past, preparing for the future: Graham Tabor
"I always push myself to do my best and I know it's kind of cliché but I've always had the opinion that everything you do know now is going to affect what you do in the future," senior Graham Tabor said. 
Throughout his years in high school, Graham said he strived to do his best due to the career path he had chosen, business. Graham also said that he had a mindset of getting things done earlier rather than later. 
"I'll be doing business next year and I know a lot of business programs require you to take an intro economics class and I had the mindset that hopefully if I can do really well on the AP Exam, then I'll get to skip the intro classes at the beginning of next year," Graham said. 
Graham also participated in swimming three out of the four years he was at Lafayette. 
"[Swimming] definitely put more strain on [getting stuff done] and that's why I'm kind of happy to be done with sports, because they're so time-consuming, two hours every day after school plus meets, plus weekend practices if you choose to do them, or weekend tournaments," Graham said. 
However, Graham's main source of inspiration is his brother, Abe.
"[Since he has special needs], I would say that he struggles with a lot of tasks that other people otherwise might find easy. But, nonetheless, he always gives full effort and that's the biggest thing. Even though things are much harder for him, he's not afraid to try [things] and he's not afraid to fail and he always has fun doing whatever he does, he still has fun. It's inspiring to see him struggle but still succeed," Tabor said. "He loves [Disney] movies. He lives through a ton of movie references because he spends hours just watching TV and a ton of Disney movies. If I'm listening to music he'll just be sitting, but as soon as I play a song that's in one of his favorite movies, he gets so excited and yells, sings and dances. It's really fun to see that," Graham said. 
Graham said that the main lesson he learned from being with Abe is the lesson of patience. 
"You have to be really patient. I don't mean to sound negative, but anything that can go wrong will go wrong. You just have to expect unusual things that happen and be patient," Graham said. 
For Graham, Abe is just like any other brother. 
"He's just as important to me as all my other brothers. You would just have to be more aware and more protective [of him] because you want to make sure that he's always safe and [that] nothing bad happens to him," Graham said. 
Graham also said that he looks up to Abe in some regards. 
"He's always happy. Unconditional love is something that he has. I think there's not one person on the planet that he dislikes. He's always nice and loving to everybody and he's always excited when he sees someone [he knows]," Graham said.
Donate to The Lancer Feed