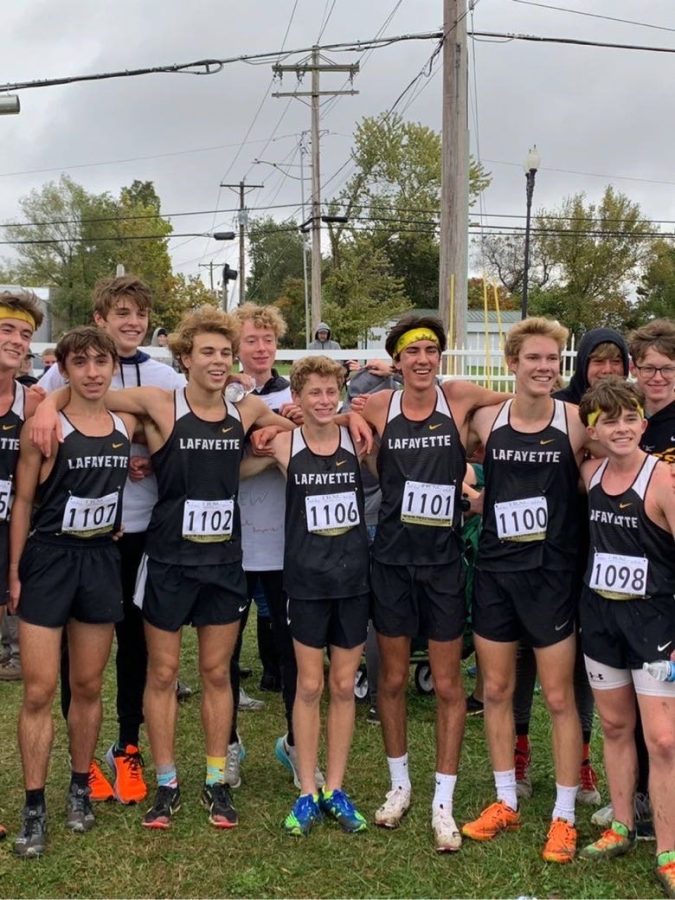 photo courtesy of Andrew Domsalla
On the move: Andrew Domsalla
"I was born in North Carolina. From there, I moved to South Korea; then I moved to California, then Florida, then Virginia, then Alabama, then California again, then to a different spot in California, then Alabama again, then Florida again, then Texas, and then here," senior Andrew Domsalla said.
Domsalla's father served in the Air Force for 22 years, causing his family to move around the world as he was stationed at different places. The longest Domsalla ever lived in one place was three years.
"We moved around a lot, and then he retired last spring. So we moved here because he got a job with Boeing," Domsalla said. "It was fun. I got to see a lot of different places, and the trips of moving were always fun."
Because he moved around so much, Domsalla often had to say goodbye to the friends he made wherever he had lived.
"Leaving friends was pretty tough. I've gotten to make a lot of new friends and I've tried keeping in touch with people, and with a lot of people, I have, but it's not the same as staying in one spot and having friends your whole life," Domsalla said.
Repeatedly losing friends, combined with the expectation of losing more friends if he moved again, caused Domsalla to lose motivation to forge friendships.
"I feel like sometimes, I was only gonna live there for a year. So I thought, 'what's the point of  even trying to make friends here if I'm just going to make them and then lose them again?'" Domsalla said. "I'm pretty introverted; I think because of it."
However, Domsalla says he ultimately still made friends wherever he went.
"I usually ended up making friends. It was just sometimes a mental block, and maybe I wasn't as social as I could have been," Domsalla said.
During the summer before senior year, Domsalla moved to St. Louis and joined the cross country team. Since his family is not planning on moving again, he was more motivated to make friends.
"I knew my family was going to stay here for a while, so if I'm good friends with people here, I can always come back and see them when I'm on breaks for college and stuff. That would be pretty nice," Domsalla said.
Domsalla said that running with the cross country team was an easy way to make friends.
"I met a lot of people over the summer for cross country. They're all super nice. They were all pretty welcoming. It's pretty easy to make friends because you go on hour-long runs, and you just kind of talk to people," Domsalla said.
After high school, Domsalla is planning to attend Notre Dame University, majoring in computer science and participating in Naval ROTC with a commitment to join the Navy after college.
"After college, you have a five-year commitment, and you can get out after that or go longer if you want. I don't know what I want to do yet," Domsalla said.
Domsalla made the decision to join the military after college after growing up in the military lifestyle and seeing his father's career.
"It was mostly my dad. I saw how fulfilling and invigorating his career was, and he got to meet a lot of cool people, and he did it while also having a great education. He had a really cool career; he got to fly planes for the Air Force. So I just saw his career, and I'm so used to the military lifestyle already that it was just something that I figured would fit me," Domsalla said.
Donate to The Lancer Feed