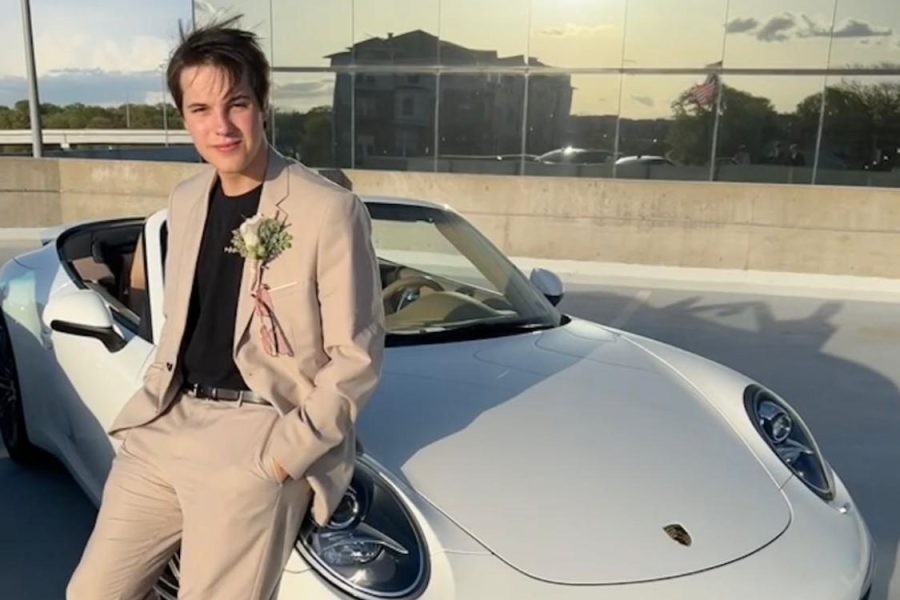 photo courtesy of Vince Deutchmann
It's all in the details: Vince Deutchmann
Senior Vince Deutchmann has spent the last year starting and growing his own business of detailing cars.
"Detailing cars is a very detailed cleaning and attention-oriented cleaning of cars and other automobiles, cleaning the inside and outside," Deutchmann said.
"I worked at Waterway, and we did normal washes there, but I always wanted to do it for myself, so I transitioned into creating my own business," Deutchmann said. "I started off doing work very similar to what we did at Waterway, and I've just expanded my knowledge, getting into new aspects that we never did there, more and more deeper cleaning."
Deutchmann has Instagram and Facebook pages for his business and says he finds most of his clients through Facebook.
"I use Facebook the majority of the time. The best way I get clients is through people sharing my Facebook page; I can get hundreds of views through that," Deutchmann said.
When he gets in contact with a client, Deutchmann finds a time they both have available when he will be able to go to the client and clean their car. The client selects a package based on how much they want their car detailed.
"My packages are based on complexity and how detailed they are, so my basic one might take anywhere from two to three hours on my own or one to two hours with a partner, versus my biggest package which could take five to six hours," Deutchmann said.
Deutchmann believes his business attracts car owners who are unable or opposed to going to a typical drive-through car wash.
"The type of people that come to me don't want to spend the time going to a regular car wash or they want a higher quality detail than other places," Deutchmann said. "One of my regular clients has a truck that he really likes to have clean, but he works in construction, so his truck gets super muddy every week. He has a constant need for a car wash. His car is super big, so it's not able to go through regular drive-through car washes. So it helps to have someone that is able to come to him, and he gets to sleep-in in the mornings on Sundays while I come and do his car, and then he wakes up and his car is all clean."
Since starting his business, Deutchmann has delved into skills such as stain-removal and a clay bar treatment that removes contaminants from the outside of a car without causing scratches.
Deutchmann has recently expanded his business into detailing private jets
"Right now, I'm really getting into private jets. I have two clients that I'm doing that for," Deutchmann said. "I'm talking to previous partners about running my original client base while I'm expanding into jets, so that I have more people able to do more details."
Deutchmann plans to attend the University of Central Florida next year, and hopes to maintain his entrepreneurial endeavor during the next chapter of his life
"I'm most likely going to UCF in Florida, and I'm probably bringing my business with me and just going to restart-up there and try to build up another client base there with the experience that I have," Deutchmann said.
Donate to The Lancer Feed