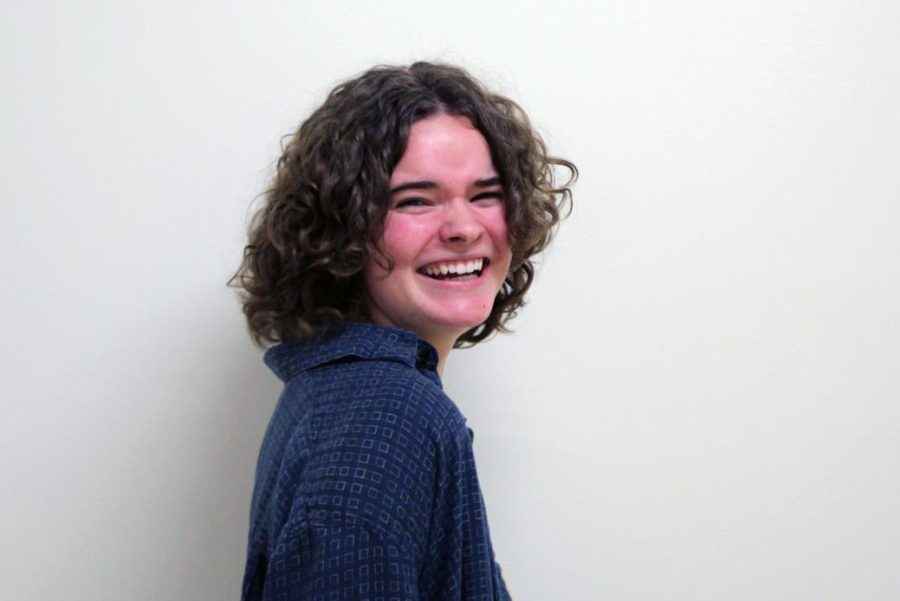 El trabajo duro tiene su recompensa: Zoe Rundquist
For the past seven years, senior Zoe Rundquist has been studying Spanish through the Rockwood School District. Now, she plans to further her Spanish education by attending Truman State University in the Fall 2022 and majoring in the language.
Rundquist's Spanish journey began before she ever stepped foot into a classroom.
"I have family friends who speak Spanish. They lived on a boat for a while, so [me and my amily] went to visit them. There was this guy who had a boat and he was shouting in Spanish," Runquist said. "I thought that this seems like such a fun thing to know. If my family friends can speak it, why can't I?"
Runquist took her first Spanish class in sixth grade at Rockwood Valley Middle School. 
"[My teacher] was obsessed with Shakira. I was getting into it and it was pretty fun. I always thought it'd be fun to know another lanauage," Rundquist said.
From there, Rundquist continued with her Spanish career throughout middle school. She decided to continue taking Spanish classes. Although she learned a lot from her teachers, she also found knowledge in other resources.
I went onto YouTube, found a bunch of different people and [watched their videos]. It's taught me a lot of different things that I wouldn't normally learn in Spanish class," Rundquist said. "Half my feed is in spanish because I just make it that way."
After high school, Rundquist plans to continue educating herself on the language. After lots of searching, Rundquist chose to study at Truman State University.
She enjoyed Truman's program because the professors have found ways to integrate themselves into the Spanish-speaking world. 
"All of [the professors] are completely engrossing themselves in Spanish at some point during the year. Or they're native speakers, which is so much better," Rundquist said.
Rundquist also wishes to study abroad at some point during her college years, either in Spain or Costa Rica.
Although she doesn't know exactly what she will do with her degree, Rundquist hopes to use her degree as a gateway into another interest of hers, such as music. In addition, she is excited to be able to communicate with others using Spanish.
"I like the challenge. I think being able to talk to so many different people is such a good idea. It's a langauge. You can do anything with it," Rundquist said.
Donate to The Lancer Feed