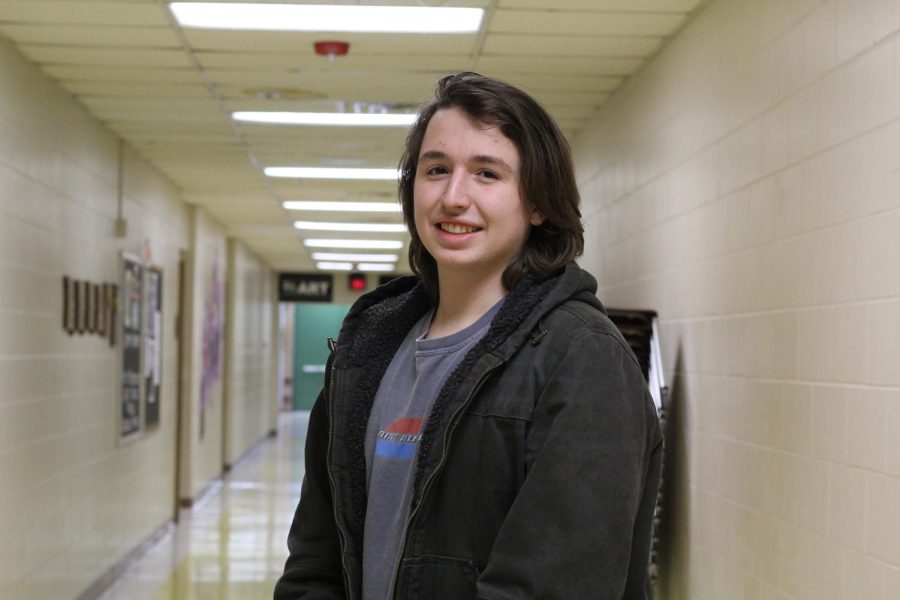 Play ball: Evan Brotherton
Senior Evan Brotherton has been a baseball fan for as long as he can remember. 
"I've been a fan as long as I've been a player. I started [playing] baseball when I was five or six and I just kept with it. I remember going to Cardinals games. I had season tickets," Brotherton said. 
He also said that while schoolwork and other aspects of high school have prevented him from going to a lot of Cardinals games, he still cheers for the Cardinals and watches games on TV when he can. 
His favorite baseball memory is catching a home run ball at a St. Louis Cardinals game. 
"I was pretty young, about eight or nine and I actually caught a home run ball. Sadly, it wasn't a Cardinals home run, but it was a Derek Jeter home run. The Yankees were in town and I actually still have it [the home run ball] on my mantle. Jeter has always been one of my favorite non-Cardinals players," Brotherton said. 
Brotherton has also been able to experience the game of baseball as a player, both at Lafayette and outside of Lafayette. While he played baseball for the Lancers in his freshman year, he felt that something just wasn't right. He also played basketball from when he was five years old, but ended playing after eighth grade. 
"I felt like I wanted to do club baseball. Lafayette is a great program, but I just felt that it wasn't right for me," Brotherton said. 
Overall, Brotherton said he feels the main benefit from both being on a Lafayette baseball team and a club baseball team is the team aspect of the sport. 
"I think the team camaraderie and all the benefits of leadership [are some of the best benefits of baseball.] It's [baseball] has also given me the opportunity to play with people that I would have never played with before. If I hadn't played with other people, I wouldn't be able to see the game from additional viewpoints," he said. 
While Brotherton is going to the University of Kansas for law and has no plans to play baseball with the NCAA, he said he does still see himself participating in recreational leagues. 
"They [the University of Kansas] actually have a surprisingly competitive recreational league. They actually play on the actual [baseball] field [at the University of Kansas]," Brotherton said. 
He said that baseball is something that means a lot to him. He said that he became aware of just how much baseball meant to him after meeting someone on a team he played on. 
"I mean, I just love baseball so much. I just love the game, I love everything about it [baseball]. I like the history behind baseball, there's such a rich history to all of it." Brotherton said, "I'd say the moment that I realized how much baseball meant to me was when I became really good friends with someone I played [with] on a team in the course of a season. I would have never known them if I didn't play [baseball]."
Donate to The Lancer Feed