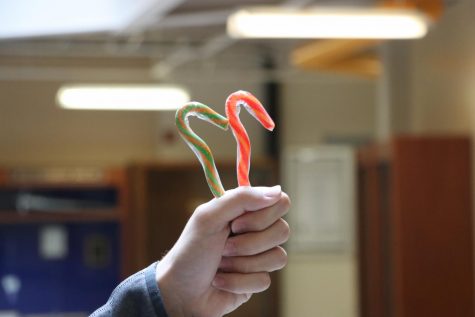 Unfortunately, the Trolli Sour Brite Candy Canes missed the mark big time. An omen reigned over it when the packaging was ridiculously impossible to get off. The shape of the candy cane is one of the only redeeming qualities about it, as Trolli sticks to the worm shape as popular in their other candies. It took a couple of licks to get past the plastic flavor surrounding the base of the candy cane and immediately left a bad aftertaste. Also, it wasn't as sour as it was advertised to be, which would've been a more creative and effective route to rank above the others. 
Morgan's Rating: 2/10
Makayla's Rating: 3/10
Average Rating: 2.5/10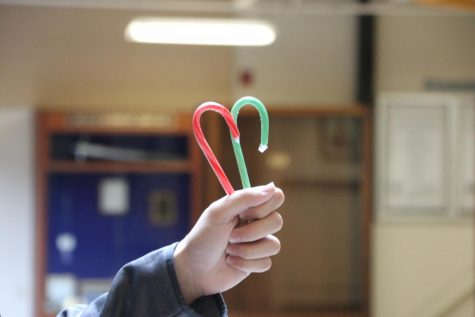 Overall the Lifesaver Fruit Flavored Candy Canes ranked among the middle of the pack. The candy canes themselves were skinny and brittle, but the flavor immensely made up for it. It was almost immediately with no plastic layer to bypass. However, the candy canes themselves didn't really taste like lifesavers, instead, the taste was more akin to Swedish Fish. Maybe that was just the one cherry flavor, but it tasted like it belonged to a candy bowl in a grandmother's household. But, the texture was smooth and the candy cane wasn't horrible in the slightest, so it ranks among the top.
Morgan's Rating: 5/10
Makayla's Rating: 7/10
Average Rating: 6/10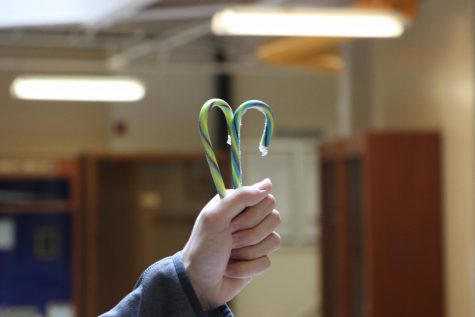 The Dum Dum Candy Canes placed second of the six on the list. They were definitely the prettiest candy canes with their complementary color schemes, but it was wrapped in a double layer of plastic that was difficult to unwrap, so that took away from it. However, the taste was immediate and delicious, even more than an actual Dum Dum lollipop. The taste for the cherry flavored candy canes was true to the company and had the most exact taste out of all of the other ones descended from other candies. It was sweet but not too much so, and the candy cane had a wonderful consistency throughout it. 
Morgan's Rating: 9/10
Makayla's Rating: 9/10
Average Rating: 9/10