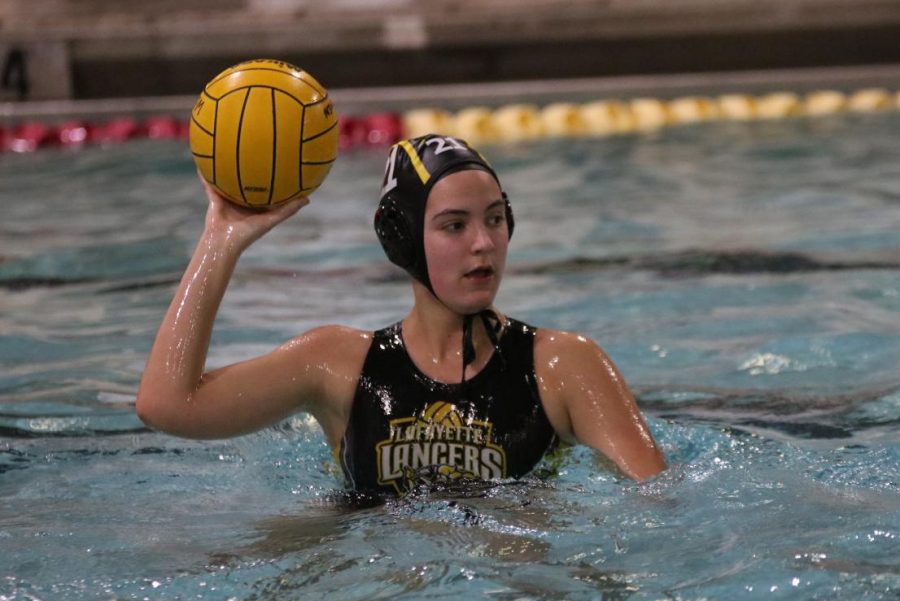 Shannon Worley
The Lafayette boys water polo team was supposed to have its first match on March 23 against Parkway Central at Lafayette, but that was quickly canceled on March 15 when all games and practices were postponed due to the coronavirus. 
Games against opponents such as Chaminade, Parkway West, Oakville and others have been struck off the schedule until the first week of May. That also includes tournaments like the Founder's Cup at Ladue on March 26 through March 28, the Pattonville Invitational on April 2 through April 4, the MICDS Invitational on April 9 through April 11 and the Rockwood Summit Invitational on April 23 through April 25. That only leaves two games for the team before Districts.
The girls water polo team was supposed to have their first match on March 30 at Ladue, but that was canceled along with others. Games against teams like Marquette and Oakville were canceled all the way through April 30 and that includes the Lafayette's Women Invitational at Lafayette on April 16 through April 18.
Senior Blake McCarthy is a captian on the varsity water polo team. The team has been affected by the closing of the Rockwood School District. 
"COVID-19 basically ended our season at this point, cancelling almost all our games," McCarthy said. "Also most pools are closed so our team has been doing dry land exercises and attending club teams' online practices."