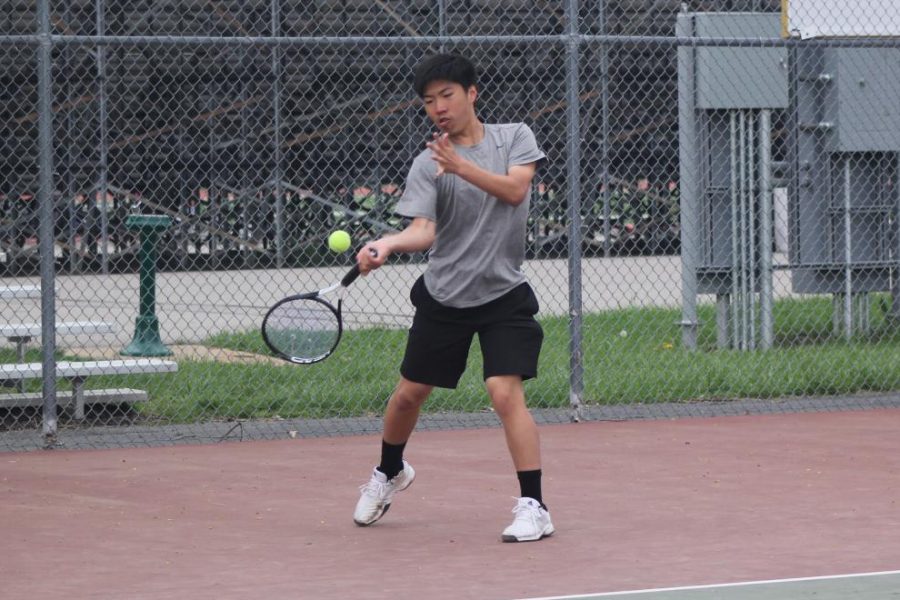 Boys Tennis
The varsity boys tennis team has also been affected by the closure of Rockwood Schools. 
The Lancers were supposed to play their first match on March 30 against Parkway Central at Lafayette, but that was immediately canceled with the announcement on March 15 that all practices and games were to be put on hold.
They were also supposed to play opponents such as rivals Eureka, Marquette, Parkway West and more but are now unable to.
Sophomore Gavin Krone and his team have found ways to stay connected though.
"Because of the virus, practices that we would have over the break are currently canceled," Krone said, "It is hard to stay connected. We can't do anything like group workouts and things like that. However, we do have a tennis team GroupMe." 
Through the outbreak, Head Coach Mark McAllister has made his team's safety a top priority. 
"We have encouraged them to work out at home by themselves and maintain social distancing," McAllister said. 
MSHSAA has not canceled any spring sports seasons yet, but they are hopeful that the seasons of tennis and all the rest of the spring sports will continue in May.
Donate to The Lancer Feed