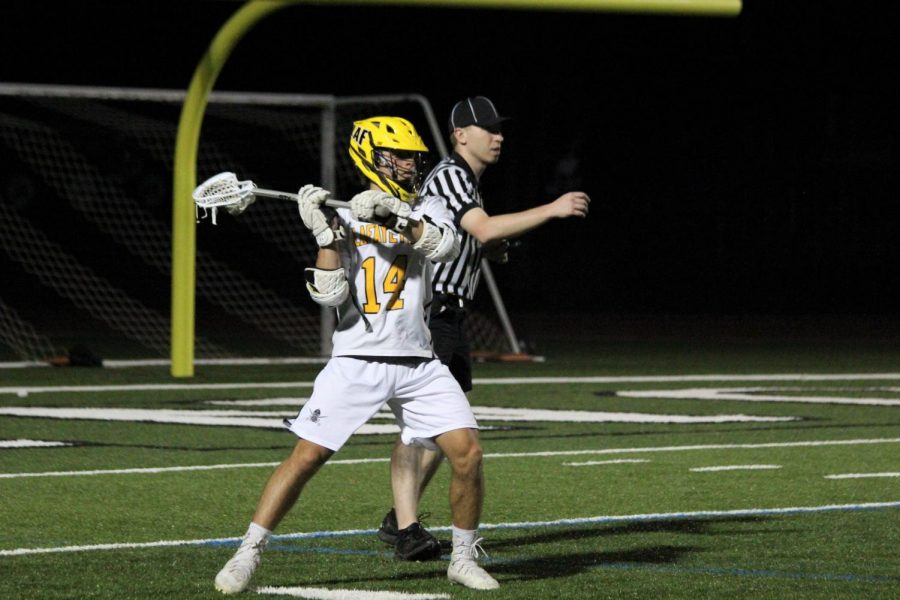 Boys Lacrosse
In their 2019 season, the boys lacrosse had a 6-10 season. The team was ready to redeem themselves in the 2019-2020 season, but due to the ongoing COVID-19 pandemic, the season has been paused until further notice.  
Following tryouts the first week of March, the boys lacrosse team practiced everyday after school preparing for their upcoming games.
The team played their first game at home on March 10 against Marquette, losing 9-7. The boys were preparing for their next game against the seven time state champions, MICDS, on April 7. 
Due to the outbreak of COVID-19, the game against MICDS and 11 other games have been cancelled leaving the team with an eight game season. They hope to have four regular season games and four State playoff games. 
The team continues to stay focused in hopes of finishing their 2020 season. Whether it be working out at home or watching film.
"Everyday everyone shares what they are doing to get better and stay in shape while we are stuck indoors. We have been watching and discussing film virtually and continue to improve as a team even though we can not physically be together right now," senior captain Braeden Williams said.
For one of the team's seniors, Max Fruscella, this season was supposed to be his redemption. Last year, Fruscella tore his ACL playing lacrosse, and he was left injured for the rest of the season.
"I was really excited because I wanted to prove that I was able to play again even after such a big setback, and I just hope we still get to play because I worked so hard to get back," Fruscella said. 
The boys on the varsity lacrosse team have high hopes of finishing out their season, hopefully with a win.
"Our seniors deserve a chance to end our careers on top. Despite this virus, we are still the most determined team in Lafayette sports history, and I can not wait to get back on the field with my brothers," Williams said.