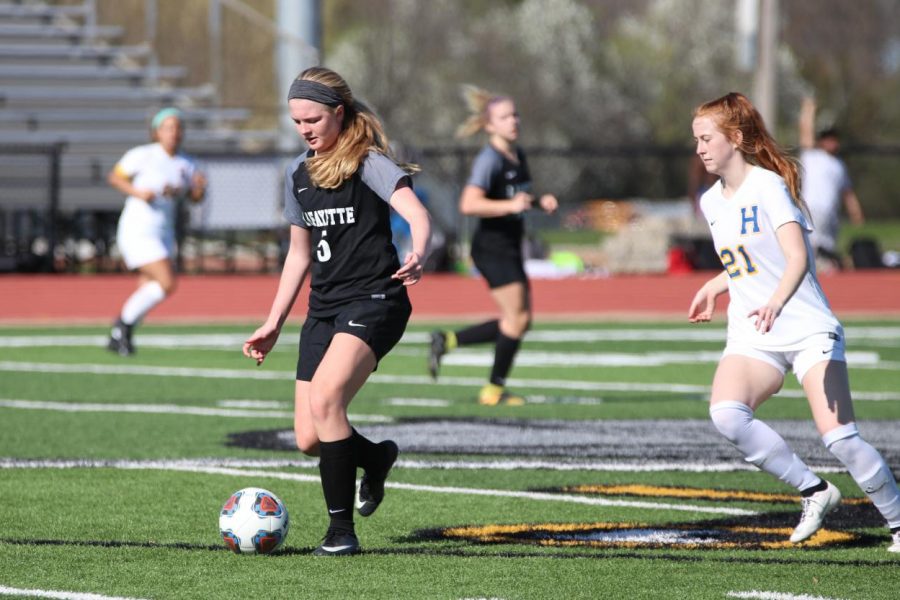 Girls Soccer
The girls soccer team finished the season with a 15-3 record. Although they only lost two games in the regular season, the Lady Lancers fell to Marquette in the first round of the District Tournament 2-1.
The Lady Lancers were led by a duo of underclassmen including freshman Rylee Howard who scored 30 goals and had 10 assists this season and sophomore Brynn Jeffries who scored six goals and had 4 assists this season.
The team defeated the 2018 Class 3 runner-up Incarnate Word 2-1 on March 26 to as well as the 2018 Class 3 third place finisher and Eureka 3-0 on May 2. In the Lady Lancer's victory over Incarnate Word, Howard scored both goals and four points. In the victory over Eureka, Howard scored one goal while senior Kendra Erickson and sophomore Alexis Drbul scored one goal each.
The girls soccer team will graduate eight seniors this year including Cate Behl, Brecken Belgarde, Jackie Day, Kendra Erickson, Kathleen Kenny, Cassidy Klohmann, Caroline McCool and Emily Wilson.
Donate to The Lancer Feed