Thrift, antique stores allow for interesting, affordable purchases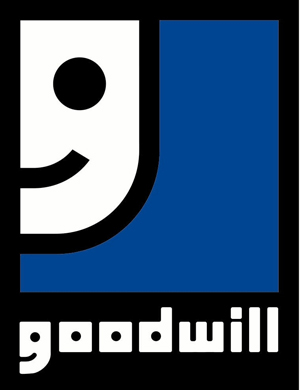 Hang on for a minute...we're trying to find some more stories you might like.
I recently wrote about students who thrift and antique for clothing, collectibles and items to use in art in my Trash to Treasure story in the Dec. 9 issue of The Image.
I myself love to thrift, and have been thrifting for a few years now. I have an affinity for anything vintage- I suppose I'm just a nostalgic person. Point being, I believe thrift and antique shopping can lead to finding the most interesting, beautiful items (whether they be skirts, couches, old pairs of skis, etc.) that are incredibly affordable. Some of my most flattering, unique pieces of clothing cost $3 at a Goodwill.
Because of the wonderful memories I now have because of thrifting, the lovely outfits I've been able to create and the huge amounts of money I have saved (I'm a shopaholic), I know the benefits of thrift/antique shopping. The balance thrifting creates between the stimulation of getting out of the house and exploring, and the relaxation of ambling down an aisle of old teacups allows me to firmly suggest it to any person who seeks different avenues of entertainment.
I categorize the stores I thrift at in three ways: large, corporate-like thrift stores, small, quiet thrift stores and my favorite, vintage-crammed antique shops.
From these three categories, I have picked my favorite local shops (one from each category).
My favorite large thrift store: the Chesterfield Valley Goodwill
I try to avoid the Valley at all costs. Between the crazed Wallmart shoppers, who clearly don't know how to drive, and the overabundance of stores, it simply overwhelms me. But, there is a gem in the Valley- this being the Goodwill. For starters, it is huge. I can spend hours in there digging through books, purses and dresses. There is a good mixture semi-vintage pieces and new pieces that the nearby Target donates regularly. It is clean, big enough to be as organized as a Goodwill can be and it is close, making it a perfect place for any amateur thrift shopper.
My favorite small thrift store: Bethesda located on Manchester Road
This sweet little store, located right next to a florist shop, is quite pleasant. The lovely older women who work there, the small collection of antiques and the surprisingly large amount of merchandise (the store appears to be quite small) makes it a great place to search for more unique items. Though some of the clothing is dated (dated as in it looks like grandma apparel), after much digging there are usually a few outstanding items that can be taken home. The prices are cheap even for a thrift store- the other day I bought 5 records for $1.25- and the shop gets enough buisness that there always seems to be something new. I reccomend this for any thrift shopper who understands that finding good items in a thrift store can take a lot of time.
My favorite antique shop: Stone Ledge Antiques located in Augusta, MO
Yes, it takes a while to drive to Augusta. Yes, well-kept antiques can be rather expensive. But, the quaintness of the town and the magical quality of Stone Ledge Antiques makes the drive and the prices more than worth it. The store is filled to the brim (and it is quite a large store) with furniture, clothing, knick knacks, books and decorations. The antiques are bought at estate sales, chosen only for uniqueness and quality. I would reccomend Stone Ledge to any thrift/antiques enthusiast who doesnt mind spending time and money in order to have a nice little adventure searching through a great shop.