Search for new superintendent continues as consultant shares updates at Nov. 18 Board meeting
Data from focus groups, surveys used to create candidate profile reflecting stakeholder opinions best fit for district
Almost from the moment former Rockwood Superintendent Mark Miles announced his resignation in April of the 2020-2021 school year, The Board of Education (BOE) has been searching for someone new to fill the position.
Tim Ricker has been the Interim Superintendent since July 1, 2021, but that position is only temporary. Mary LaPak, Rockwood's Director of Communications, said Ricker has served an important role and given the district time to devote to finding someone to fill the position.
"Dr. Ricker wanted to come in and, as he said, publicly serve his community," LaPak said. "So we're so appreciative of him taking on that responsibility for a year. That gave the board time to go through the process of hiring this consultant and engaging the community so that everyone feels they are part of this process because we want to really make sure that we select the best person for the job going forward."
As Interim Superintendent, Ricker is not as involved as a typical superintendent would be.
"Being an interim is kind of an interesting role in that, while I know what's going on, I'm not directly involved," Ricker said. 
The process for hiring the next superintendent, according to LaPak, has included involving the community's input as much as possible.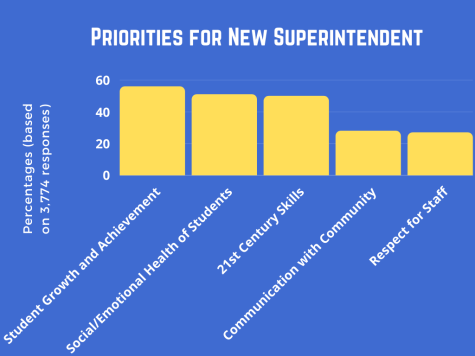 "The board contracted with School Exec Connect, and that firm is doing focus groups, they're doing surveying, they're doing open-forum meetings with staff [and] students. They're doing meetings with the public as well. Then once they get that information and pull it all together into a set of profiles [of] a superintendent that the board would be interested in working for, they'll share that profile with the community," LaPak said.
Kevin O'Mara is president of School Exec Connect and is consulting directly with Rockwood. The contract with the company includes payment $30,250 for the superintendent search process. 
"Our first task, as directed by the board, was to create a profile of the ideal candidate, after speaking with constituents, stakeholders, students, parents, community members, staff, administrators [and] teachers and also getting information from a survey that was online,"  O'Mara said.
After receiving feedback from over 3,774 community members, O'Mara presented his findings to the BOE on Nov. 18, where he reported that he found several similarities in the responses between different groups in the district.
"A key element [for the superintendent to be] successful is great communication. The new superintendent should be able to inform and inspire others through eloquent speaking, skillful writing and effective use of the multimedia," O' Mara said.
Additional characteristics for the profile include a person who is trustworthy, confident, has a clear vision and background as a leader, holds themselves and others accountable, works well with others and is student-centered.
Now that they have received the profile, the next step involves reviewing the group of applicants.
"The deadline at this point for applications is going to be mid-December. After that takes place, I do my reference-checking and my screening interviews and recommend a semifinal slate to the board sometime in January. Those dates could change, but that's kind of our next timeline. And then the board starts their interviewing process," O'Mara said.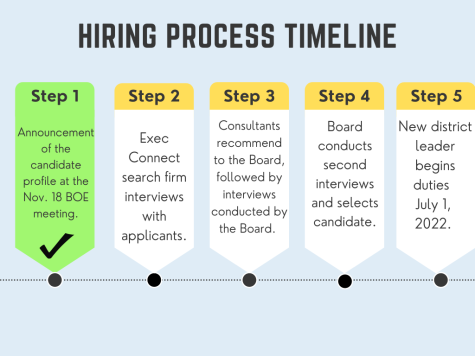 LaPak recognizes the significance of including the diverse viewpoints of all of those in the Rockwood community.
Both LaPak and O'Mara are hopeful the district will find a superintendent by July, and LaPak believes the reputation of the district will make the search easier. 
"I think Rockwood has an outstanding reputation, and I think that's going to bring really strong candidates who want to lead and be a part of the great things that happen here. So I am personally very hopeful," LaPak said. 
As part of the process of building the superintendent profile, O'Mara interviewed students from each of the district high schools. He asked them questions about what these students and their peers would look for in the next superintendent.
Freshman Akilesh Rajan was one of the students who took part in the focus group on Oct. 21.
"Some repeated desires that students had for the superintendent was someone with experience, someone who believes that the arts and sciences are equal, and someone accepting of students' individual struggles," Rajan said. "The focus group was fun and it allowed us to express our perspective on important topics."
"There were definitely some common themes. But I enjoyed not only hearing from the students, but the parents and the staff members who came because everyone's kind of coming from a different perspective," LaPak said.
The search for the next superintendent still has a long way to go, but LaPak said it is vital that the process be thorough and not one that is rushed. 
"We want to make sure that everyone has an opportunity to weigh in on who this next person is. The board takes this responsibility very seriously, and they want to get it right," LaPak said.