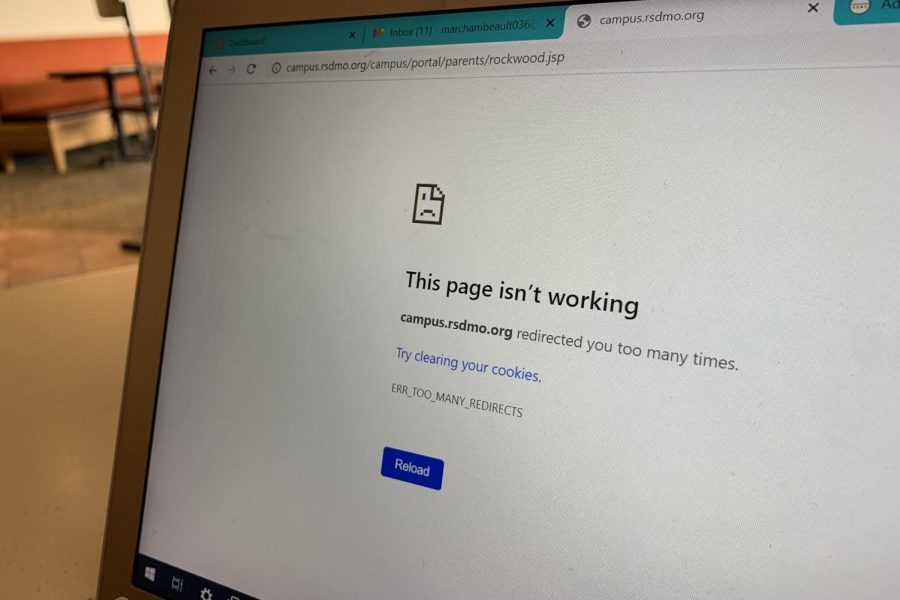 Makayla Archambeault
The Rockwood School District (RSD) has been dealing with a major internet issue since June 17. In an email that went out to all district employees today, June 21, it appears the problem was more than just a technology issue.
According to the email, when the issues were first discovered, an investigation began in response to the technical errors within RSD's internal computer systems. That investigation confirmed the system was the victim of a malware attack.
A malware (or "malicious software") attack is when "cybercriminals create malicious software that's installed on someone else's device without their knowledge to gain access to personal information or to damage the device, usually for financial gain," according to us.norton.com.
The district enlisted the help of a group of third-party forensic specialists in order to "investigate the incident, confirm its impact on our network and restore full functionality to [their] systems as soon as possible". The specialists have determined that there was a criminal ransomware attack on Rockwood systems. A ransom has not been paid to those responsible for the attack.
During the attack, some student and staff information was present on the impacted systems. Potentially exposed information for students can include names, addresses, student IDS, state IDs and grades. While the district does not collect student social security numbers for a large majority, students with student social security numbers on file may also have that information leaked as well.
In a July 19 email to Rockwood parents and guardians, the district has announced that they have identified individuals whose information was potentially leaked. They are currently in the process of sending "appropriate individual notifications" via the United States Postal Service. If the student's social security number was present on the impacted system, there will be a more specific notification from the district.
RSD is recommending "out of an abundance of caution" to change passwords for any accounts accessed on the district's devices in addition to any Rockwood accounts.
Currently, the district is still investigating to determine if any sensitive information or data was impacted. As of July 19, the investigation has uncovered no evidence of any misuse of student or staff information.
In the email communication, RSD said, "Safeguarding the confidentiality, privacy and security of your information is one of our highest priorities. We remain committed to protecting the information in our care and will continue to take steps to ensure the security of our systems."
Principal Karen Calcaterra said people should not panic about the malware attack.
"Everyone is working to get the system running again, and it's not an easy thing to do. We just have to not panic and be patient," Calcaterra said.
In the meantime, RSD created a temporary website for updates.
Editor's Note: The information in this article was last updated July 19.