Class of 2002 grad on Missouri's Nov. 3 ballot for Attorney General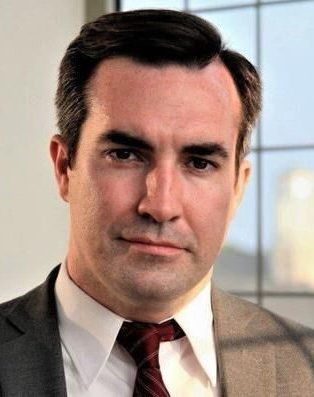 "What's most important to me is that I'm finding a way to give back as much as I can to the people of our state and do what I can to improve the lives of the people in our state," Democratic nominee for Attorney General Rich Finneran said.
He will be facing Republican nominee and current Attorney General Eric Schmitt, who was appointed to the position after Josh Hawley was elected to the U.S. Senate two years ago. 
Before Finneran's political career, however, he attended Lafayette High School.  Even before his high school graduation in 2002, Finneran had a fascination with the law. 
"I took an AP Government [during high school] and I learned about the importance of engagement in our system of government. And that really stuck with me the entire time," Finneran said. 
AP Government teacher Lori Zang-Berns was one of Finneran's teachers. 
"Rich Finneran was a junior in my AP Government class, a class I still teach today. Rich stood out as helpful and kind. In my 28 years of teaching, he stands out as one of the brightest students I have ever had," Zang-Berns said. 
Finneran even helped start a still-active club known as the Mock Trial, which is currently available virtually. Mock Trial is a club where students are given the chance to enact a trial.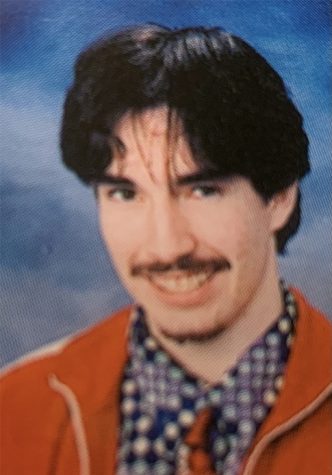 Finneran was very active at Lafayette, being part of the Improv team, Latin Club and Lafayette Theater Company. He said one of his favorite memories at Lafayette was when he directed the Fall Play, Noises Off,  his senior year. 
"That was a really amazing experience to get to work with my peers, but [also] to get to be the director, and help to put on a performance that was student-run," Finneran said. 
When planning a 2002 class reunion, Finneran and classmate Jill McDonnell realized several of their classmates had passed away over the years, including a close friend of Finneran's, Bobby Maessen. McDonnell and Finneran, as well as several other Class of 2002 grads, had the idea to create a scholarship fund in their honor.
The Class of 2002 Memorial Scholarship Fund gives four Lafayette seniors $500 each year.  In all, they have given over $30,000 in scholarships to LHS graduates.
Finneran is the fund's treasurer. 
 "It's just our way of trying to get back and also to carry on the memories of our friends that we lost," he said.
The requirements of these scholarships include finding and rewarding students that are similar to their classmates, so they award scholarships to the following: an ROTC student is selected to honor Ryan Trigg, who was a Marine reservist; a student who demonstrates Christian values through leadership in honor of Bobby Maessen, who was planning on joining a seminary; a student who has been in the Rockwood District since Kindergarten to honor Eric Gabel; and a student who held a part-time job throughout high school in honor of David Meyers. All students who apply for a scholarship must also have a GPA of over 3.0. 
McDonnell is on the board of the fund along with Finneran. 
"I first met Rich in AP European History class sophomore year, and our senior year we both spoke at graduation. When it was time to form our board, he was the first person I approached," she said.
Once Finneran graduated from the University of North Carolina with a philosophy degree and earned his law degree from Washington University, he has served in many roles.
He served as an assistant U.S Attorney for the Eastern District of Missouri from 2010-2017. He is now a partner at a the Bryan Cave law firm in St. Louis, and also teaches constitutional law, appellate advocacy, appellate procedure and criminal law at Washington University.
As a federal prosecutor, Finneran prosecuted two important financial cases, one of which was the 2012 trial of Martin Sigillito, a Webster Groves attorney convicted of running a $50 million Ponzi scheme, and the other being the 2013 prosecution of James Douglas Cassity and five others in connection with a $435 million funeral insurance scam, according to Finneran's campaign website. 
His primary reason for running for this state office is to take the politics out of the Attorney General's position. He had campaigned heavily on the premise that the current AG has let partisan objectives dictate actions. Finneran's campaign material states he is, "running to restore the integrity of the Attorney General's Office and make sure that politics never get in the way of enforcing the law and protecting the people of our state. As Attorney General, [Rich] will focus his attention where it should be: prosecuting criminals, advocating for victims of crime, fighting public corruption, and protecting you and your family."
He also said it is important for young people to learn about politics and get involved early.
 "I think it's so important that everybody, regardless of their age, learn as much as they can about our system, and what they can do to try to make it more fair and better for everyone." 

-Rich Finneran, Class of 2002 and Missouri Attorney General candidate
He also said any student who is interested in politics should consider volunteering for local candidates. 
"If you have the ability over summer, for example, during an election year, to just find a local campaign for a candidate that you're interested in, and volunteer as much of your time as you can. You'll learn so much about what our political process actually looks like and how it actually works," he said. 
Although Finneran currently trails his opponent for Missouri Attorney General in the polls, with the most recent poll from St. Louis University and YouGov placing him 10 percentage points behind Schmitt, Finneran has received endorsements from the St. Louis Post-Dispatch, the St. Louis American, Planned Parenthood Advocates in Missouri, and the Missouri branch of the American Federation of Labor and Congress of Industrial Organizations (AFL-CIO).
The Post said this about him in their editorial, "Finneran comes with impressive credentials. His vow to pull Missouri out of the Obamacare lawsuit is crucial. But also crucial are the broader reforms he wants to implement, like setting new transparency standards by publicly posting all responses to Sunshine Law information requests."
On his questionnaire for Ballotpedia, he was asked about the areas of public policy he was most passionate about and he talked about his believe in public service. "The guiding principle that inspires me most is a simple one: that everyone deserves to be treated equally under the law. I learned this from my mother. She felt it was her duty as an American to do everything she could to build toward a future where all people were treated as equals, regardless of their race, gender, or sexual orientation. As a young child, I remember driving around with her to various campaign events and civic meetings where she advocated for these issues. All the while, she would explain to me the importance of civic participation, elections, and making your voice heard. My mother died when I was 16, from breast cancer. But in the time we had together, she showed me what it meant to fight for your values, to make your voice heard. Though she's gone, her values live on through me. And because of her, I will never stop advocating for equal treatment for all, and I will seek to root out injustice and corruption wherever I find it."
Finneran said that both his parents taught him the value of serving his community and that those lessons stayed with him throughout his life and led him to make the various choices about the paths he has taken.  He said they also taught him the strong impact that public service has on the community. So, when he was deciding his future career, being a federal prosecutor seemed perfect for combining his interest in the law with his desire to serve the public.
"I think it's a really valuable thing for people to explore public service, at least at some point in their lives, because there's more to life than just making money," Finneran said.