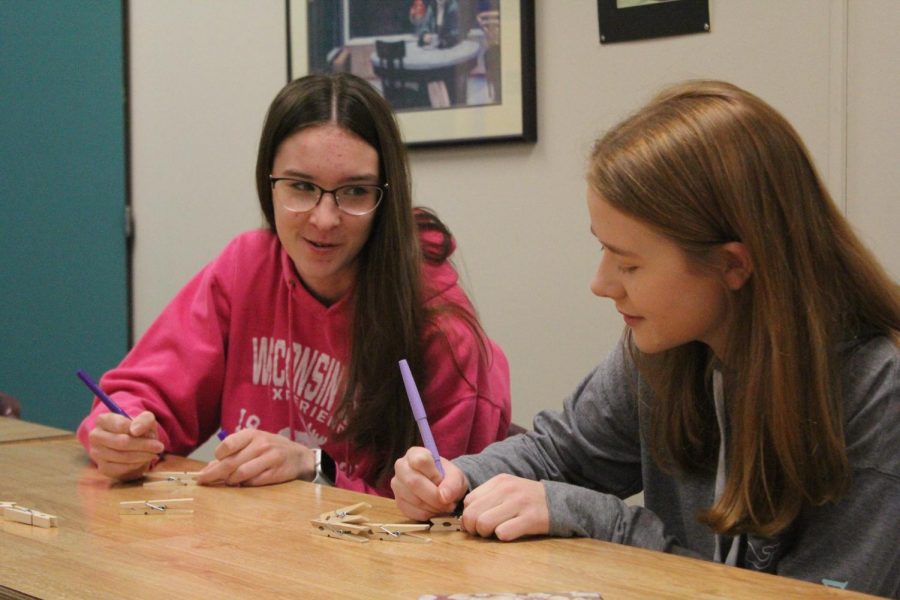 Audrey Samples
Some students have found paying attention to their mental health during the stress brought upon by COVID-19 is essential to their well-being. And, while some have faced new struggles as a result of being locked down at home and more isolated, many have also found ways to relieve that new stress. Junior Gabbi Kennedy is one of those who has found that coping skills are necessary in a time like this in order to keep busy and relaxed.
"A helpful tool for me during the pandemic is being around family because we help each other. Yes, things have been more stressful since school has now started because I really need to make sure I stay organized through school and just through today's lifestyle. A coping skill I use that really helps is listening to music. It helps me focus because music brings me joy and really motivates me," Kennedy said.
Social studies teacher and Lancers Helping Lancers (LHL) sponsor Steve Klawiter acknowledges the importance of student's mental health during this time, but also acknowledges the struggle they may be facing due to the limitations as a result of the pandemic.
"Quarantine has been a challenge for everyone, but especially for people struggling in terms of mental health. The support networks of friends and family that people rely on can't be easily assembled and are separated often by technology. In addition, the global pandemic has created a sense of unease or even dread that can exacerbate these difficulties," Klawiter said.
These added stressors and a lack of support can add up to be more than some people can handle and lead to tragic consequences.