Krull, Meyer face next chapter as they head out with the Class of 2020
After years of dedication, math teachers Paul Krull and Donna Meyer are retiring from teaching, marking the beginning of the next chapter of their lives.
"I have taught high school students for 18 years, 13 of those years I spent teaching students at Lafayette," Meyer said.
Like Meyer, her fellow retiree Paul Krull spent the majority of his teaching career at Lafayette, having been there since Lafayette opened in 1989. Before that, Krull had spent five years at Normandy High School. While Krull was eligible to retire six years ago, he said he decided to stay on a little longer.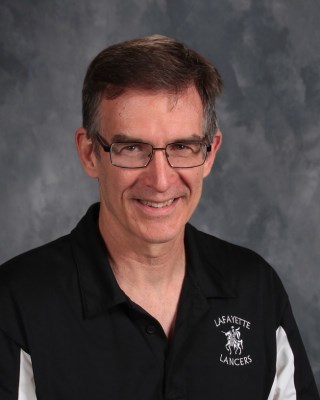 "I stayed because I thought that I was still making a difference in students' lives. At the same time, I didn't want to linger on forever like an old ballplayer who has lost the skills of his youth, yet doesn't know when to quit. I wanted to go out on top. And that's where I think I am," Krull said.
At the start of it all, Krull was inspired by his former teachers to pursue a career in education. His teachers in math, history, and even his football coach all had an influential role in making him the teacher he became, Krull said. 
Meyer always knew she wanted to grow up to be one of a few things; a secretary, nurse, nun or teacher. Since she said she doesn't like to be bossed around, blood or wearing matching outfits, she determined that becoming a teacher would suit her best.
Going into college, Meyer was taken by surprise when she started to realize both her math and art classes were her favorite. Meyer said that she decided she didn't necessarily want to become a starving artist so becoming a math teacher was her final choice. 
"I loved Geometry best and always asked to teach Geometry," Meyer said. "After I taught for several years, I discovered the field of architecture, applied, studied and worked as an architectural designer," Meyer said.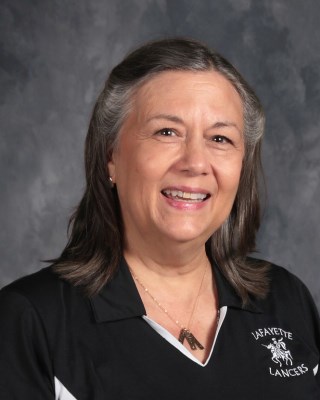 Meyer quickly fell in love with this newfound career but after getting married and having children of her own, she became a stay-at-home mom, however, it wasn't long until her family was in need of a second income. 
"I decided to return to the teaching field to match my children's schedule and avoid having to pay for summer childcare. It worked very well, we made it work, and now my kids are graduating college," Meyer said. 
Meyer plans to continue learning how to be a mom to her adult children and a grandma to her children's children. 
"In between the family events, I will be volunteering, doing calligraphy, gardening and doing Zumba. I may even do some math tutoring," Meyer said. 
Krull is ready to retire, but he isn't completely sure what his plans are next.  
"My wife, who has already retired from teaching, would like to travel," Krull said. "One of our kids lives in North Carolina and we plan to visit their family more often. I may find my way back into education in some manner, but at the moment I cannot envision how that would be." 
While both Meyer and Krull are known for being excellent teachers, they believe there is a lot that they have learned from their students as well. From observing their students over the course of many years, they both said they have learned how to relate and to treat different students depending on their personality.
"I believe one of the most important things to do when teaching and influencing a student is to care about them. If a student knows someone cares for them, that person has a great effect on the student and his/her development as a person," Krull said.
He also believes no student should be underestimated for their ability to achieve or their capability to learn based on how they first present themselves. 
"If learning and teaching is your true passion, put your heart and soul into it. Your rewards will surpass all expectations," Krull said.