Rockwood continues with original ALP format
With the announcement of the closure of St. Louis County schools for the rest of the year, districts have had to decide what their plans for the Alternative Learning Plan (ALP) are.
Kirkwood School District gave seniors the option to opt-out for the rest of the year with the exception of those enrolled in college credit courses, Launch online courses, Center for Advanced Professional Studies (CAPS) and/or South Tech classes. The Parkway School District has switched to a four-day week; however, Rockwood School District (RSD) has decided to continue with the ALP as usual.
"Keeping the five-day week gives much more flexibility in working around outside factors that impact the workday such as the number of people in a home accessing the internet and a student's need to have the opportunity to contact their teachers for help," Shelley Willot, Assistant Superintendent of Learning and Support Services, said. 
One of Rockwood's ALP goals is to maintain routines as normal and be as consistent as possible.
"We only have one month of school left, and we have already experienced numerous big changes to our daily lives including school and how we operate," Willot said. "Remaining as consistent as possible to the end of the year without additional change is important to helping people have some sense of normalcy in these times."
The shift to online school brought up many questions and concerns, but Rockwood has paid close attention to what will work best for both teachers and students.
"We are fortunate to have the ability to provide learning opportunities for our students.  Many of our teachers were already using online aspects for their classrooms already, and this has been a relatively smooth transition for some," principal Karen Calcaterra said.
Already being introduced to online learning has helped give students a jump start on their work while Rockwood plans what will work best for the rest of the school year.
"Everything is so unknown at the moment, and I am thankful for the quick thinking, effort and adaptability of both the Lafayette and Rockwood staff," senior Abby Robeson said.
The Hold Harmless grading policy, implemented on April 6 by RSD, gives students the opportunity to raise their grades without the risk of a negative impact. Because of this policy, many teachers haven't been enforcing their assignments and instead are recommending students continue their work to better themselves and their grades.
"I have encouraged all my seniors to approach our ALP as a continuation of the academic school year in order to best prepare themselves for their post-graduation goals and endeavors," math teacher Paul Krull said.
Krull said his students are embracing the challenge and continuing to turn in their work in hopes of achieving a full understanding of the subject and completing the course. 
History teacher Steve Klawiter also hopes his seniors will continue participating in the ALP assignments to help prepare for college; however, Klawiter understands some students have challenges during this time. 
"I know that due to a variety of reasons–like intermittent internet access, having to take care of younger siblings, tending to ill family members or experiencing emotional trauma–the level of participation will vary among my students," Klawiter said.
Even though Zoom has been a frequently utilized tool, teachers are missing face-to-face class time with their students.
"I love being in class with my seniors and am so saddened that this milestone year for them is in such disarray. I miss them greatly," Klawiter said. "At the end of the day, I'm most worried about the health and well-being of my students and their families. That's what's first on my mind." 
Leave a Comment
Donate to The Lancer Feed
Your donation will allow our student journalists to continue their work. You may become a PATRON by making a donation at one of these levels: White/$30, Black/$50, Gold/$100. Patron names will be published in the print newsmagazine, on the website and once per quarter on our social media accounts.
About the Contributor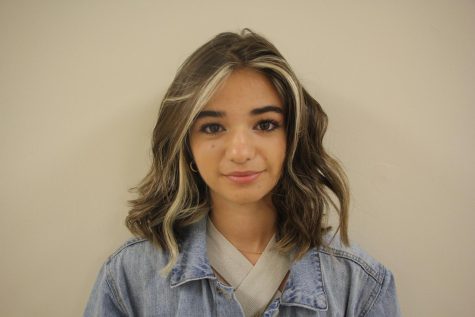 Juli Mejia, Editor In Chief
Grade: Senior

Pronouns: She/Her

Years on Staff: 4

Hobbies and Interests: Writing, Reading, Poetry, Biking, YouTube, Philosophy, Greek Mythology

Favorite Quote: "I've learned that people will forget what you said, people will forget what you did, but people will never forget how you made...