2020 Legend yearbook sales window closing on May 1
This year more than ever, the yearbook will capture a time in Lafayette history that students will want to remember forever.
Through the 2019-2020 school year, the Legend staff has been working to capture important events for the Lafayette school community.  Especially now, during this unprecedented time, the yearbook staff has stepped up to ensure that every part of this school year is covered.  The students on staff are still working at home to complete the book and show what this year has been like for Lancers. Although, coverage looks different now.
"We have been making every effort to reach out to students. The biggest way peers can help us is by sending us photos and information about what they're up to and by checking their emails and social media," Legend Editor in Chief, Shannon Worley said.
Having a yearbook is a permanent way to preserve this year's memories and history that will last forever.
"I think a yearbook is important to buy every single year. A couple years down the road, it's going to be so special to be able to look back at those [memories] and remember this especially impactful year in our lives," Worley, said. "I've had people ask me if they should bother even still buying a yearbook. I get that it's disappointing to be missing out on so many events this semester, [but] we are all living history right now, and even though it is painful to think about right now, we are going to want to be able to look back on how we coped during this time in 20 years."
Legend Adviser Nancy Smith said the staff has made important revisions in how the staff is covering the spring semester. "Things have definitely changed, but the yearbook staff has really stepped up and is covering students in a different way now. They are gathering stories and photos that reflect how our school was impacted by the shutdown both socially and academically. The school building is closed, but Lafayette is still going strong."
The deadline to order a 2020 yearbook is May 1. Because of the COVID-19 closure, the yearbook staff can't process the order forms at school anymore, so all orders must be placed online. The link to the Herff Jones Order Center can be found here. That link will allow families to purchase books, nameplates and even order at-home shipping.
Books are scheduled to be distributed to students at Lafayette on Aug. 3 at 2 p.m., however that could change.
Smith said, "Currently the staff has met all the deadlines and is on schedule for printing and distribution. But, our due to the COVID-19 shut down orders, the plant where the yearbook is printed is currently closed for safety reasons. When they are able to open, they will begin printing operations again."
The staff will send information to Lafayette students concerning distribution when it is available.
Anyone who needs to check to see if they already purchased a yearbook this year, can check 2020 Yearbook Sales to see if they purchased one. This list reflects purchases as of April 23, 2020. Any other questions can be directed to Nancy Smith at [email protected]
Smith said, "It is important to order your yearbook by the deadline. We have to let the printer know the total in advance and they do not print extra copies. We order about 15 extras to sell, but that's it and we generally run out of those very quickly." 
Leave a Comment
Donate to The Lancer Feed
Your donation will support the student journalists of Lafayette High School. Your contribution will allow us to purchase equipment and cover our annual website hosting costs.
About the Contributor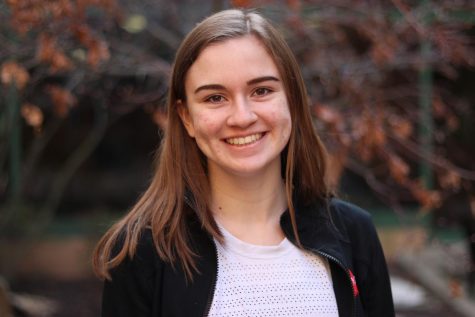 Aliyah Studt, Staff Reporter
Aliyah Studt is a sophomore, and this is her first year on staff. Outside of publications, she dances competitively with Renee Johnson's Dance Studio and is in Key Club. Aliyah can be contacted at [email protected]