Legend named to National Scholastic Press Association's Hall of Fame
Staff will be recognized at national journalism convention in April
Hang on for a minute...we're trying to find some more stories you might like.
Lafayette's yearbook, the Legend, is the latest inductee into the National Scholastic Press Association's (NSPA) Hall of Fame. The Legend was first published in 1963 when Lafayette first opened and was housed in the building that is now Crestview Middle School.
To be inducted into the Hall of Fame, publications must receive 10 All-American rankings within 11 consecutive years. From 2009 to 2019, The Legend received the ranking of All-American 10 times.
The last Rockwood high school to be inducted into the NSPA's Hall of Fame was Rockwood Summit's The Falcon in 2018. Inductees into the Hall of Fame are announced twice a year and are inducted at the national conventions.
The Legend will receive its award at the 2020 Spring National High School Journalism Convention in Nashville, Tennessee on April 18. This convention is jointly run by the Journalism Education Association (JEA) and NSPA.
The NSPA provides high school publications with national ratings through a critique service. The publication is judged and awarded scores in different categories. Those categories are: Essentials, Coverage, Writing and Editing, Design and Photography. Each category is worth 100 points. Ten additional points can be tacked on for a publication's presence online or on social media.
All-American ratings are the top ratings given to publications by the NSPA. After All-American, the ratings are as follows: First Class, Second Class and Third Class. Along with the different ratings, publications are also awarded Marks of Distinction. They are awarded when a publication excels in certain areas of the critique. If a publication gets awarded at least 350-499 points, it is given a First-Class rating. All-American ratings are achieved when a publication gets at least four out of the five Marks of Distinction.
Gary Lundgren is the Assistant Director of the NSPA.
"It is a huge accomplishment to receive an All-American rating 10 times in 11 years. This demonstrates sustained excellence. It really is a big deal," Lundgren said.
Samantha Doehring was the Editor-In-Chief of last year's book.
"I feel so incredibly proud of all the hard work my staff and my co-editor Shannon [Worley] and I have put into the book. It's beautiful to see that what once was an idea developed into such an amazing work," Doehring said.
Worley is the current Editor-in-Chief of the Legend. She was the Assistant Editor-in-Chief of last year's book.
"I literally cried when I found out that we got that [Hall of Fame] award. It's really special because we got it because of the work of all the staffs from the past decade," Worley said. "I feel so blessed to be a part of such a talented program and work alongside Mrs. [Nancy] Smith and my staff."
Junior Rachel Brown is the Assistant Editor-in-Chief of this year's Legend, and she also worked on last year's book.
"It was incredible to be on the staff last year that allowed it to happen. Everyone worked really hard and it paid off, " Brown said.
At the JEA/NSPA fall convention in Washington D.C., former Image cartoonist Grayden Kurtz, Class of 2019, won fourth place in the 2019 contest for Cartoon of the Year with his cartoon "Face the Music." It appeared in the April 18, 2019 edition of the Image. Kurtz also won the rating of excellent from JournalismSTL in 2018-2019 for his cartoon "Guilty as Charged." That cartoon appeared in the Sept. 21, 2018 edition of the Image.
About the Contributors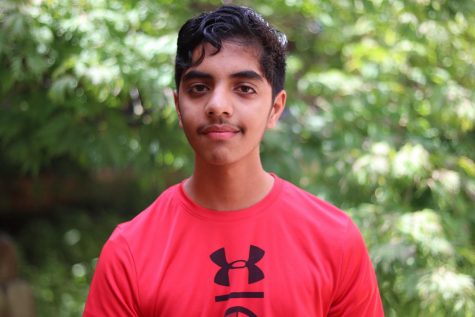 Vijay Viswanathan, Staff Reporter
Vijay Viswanathan is a sophomore, and this is his first year on staff. Outside of newspaper, Vijay can be found cheering on the Cardinals and Blues or playing cricket. Vijay can be contacted at vviswanathan118@rsdmo.org.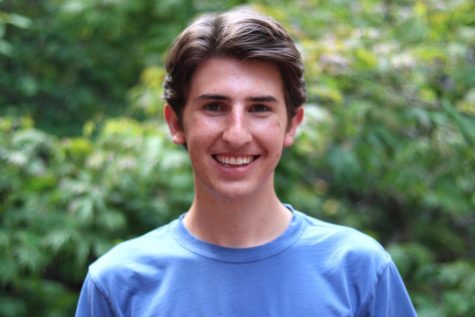 Jack Weaver, Digital Media Editor
Jack Weaver is a senior, and this is his fourth year on both the Image staff and the Digital Media staff. Outside of publications, he is involved in National Honor Society and FBLA. In his free time, he enjoys detailing cars and messing with cameras. Jack can be contacted at jweaver096@rsdmo.org.
Grayden Kurtz, Artist
Grayden served on staff for one year before graduating.