Girls volleyball returns to State Championship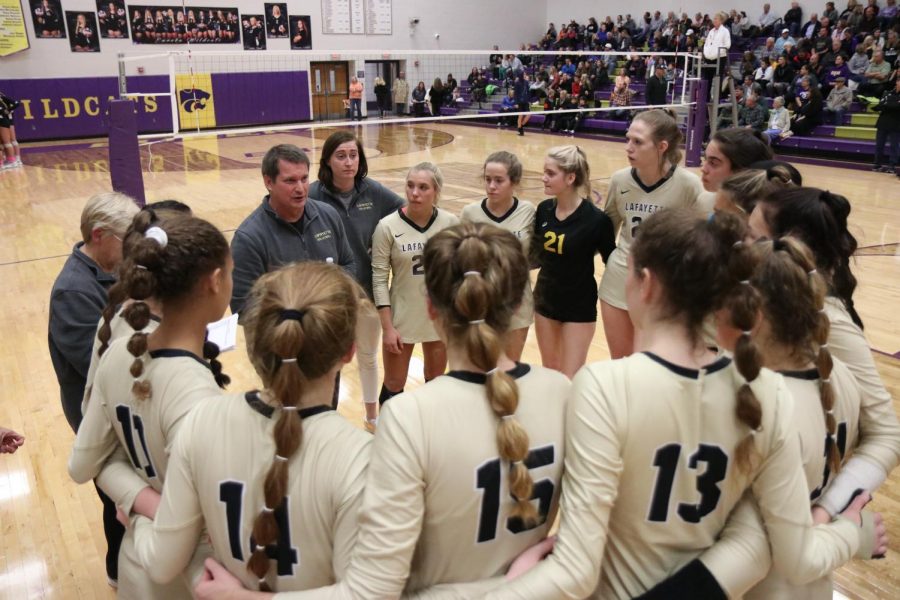 Lafayette girls volleyball has a reputation for its State titles.
The Lancers were Missouri State High School Activities Association (MSHSAA) Class 4 State champs for six years straight, from 2011 to 2016.
This season, the Lancers are on the road to claim their next State title after winning their first five post-season matchups.
Head coach Zachary Young said, "I think we're peaking at the right time and playing our best volleyball of the season."
The Lancers have gone undefeated in all of their post-season matchups, winning each game in two sets.
"All of the teams we have competed with are strong teams that we had to work hard against," senior Brooke Borgmeyer said. "These teams have had players that can get huge kills, but it's how we respond to that kill and move past it that helps us to win."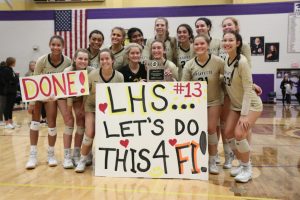 Following a car collision in May, senior Fiona Lazzaretti was out for the season, leaving the team with a void to fill. Through her injury, she still stayed with the team as she supported them from the sidelines.
"She is one of our strongest players and we wanted her playing her senior year. Her positive attitude and how she has handled this situation inspires us all," Borgmeyer said.
The team powered through the loss, ending with a regular-season record of 25-8.
"Every girl on our team wants this so badly and we are so passionate about the game," senior Allison Beaton said. "As long as we keep doing what we are doing and keep working hard, I believe we are unstoppable."
In the tournament, starting on Nov. 8, the Lancers will face Liberty at 3 p.m., Nixa at 5 p.m. and Francis Howell Central at 7 p.m. All games will be played at the Show Me Center in Cape Girardeau.
Those games will determine what time the Lancers play on Nov. 9.
All games are being broadcasted live on mshsaa.tv.
About the Contributor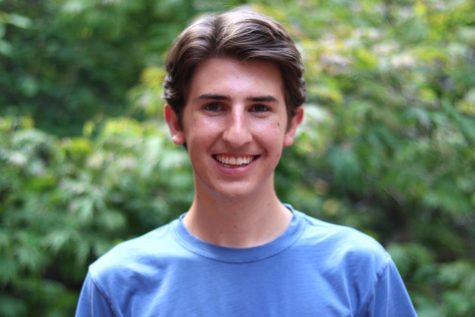 Jack Weaver, Digital Media Editor
Jack Weaver was on the Image staff and the Digital Media staff for all four years of his time at Lafayette. During his senior year, Jack served as the Digital Media Editor and the Social Media Editor. He will attend the University of Kentucky to study Business Administration and Journalism.