LHS hosts annual Canned Food Drive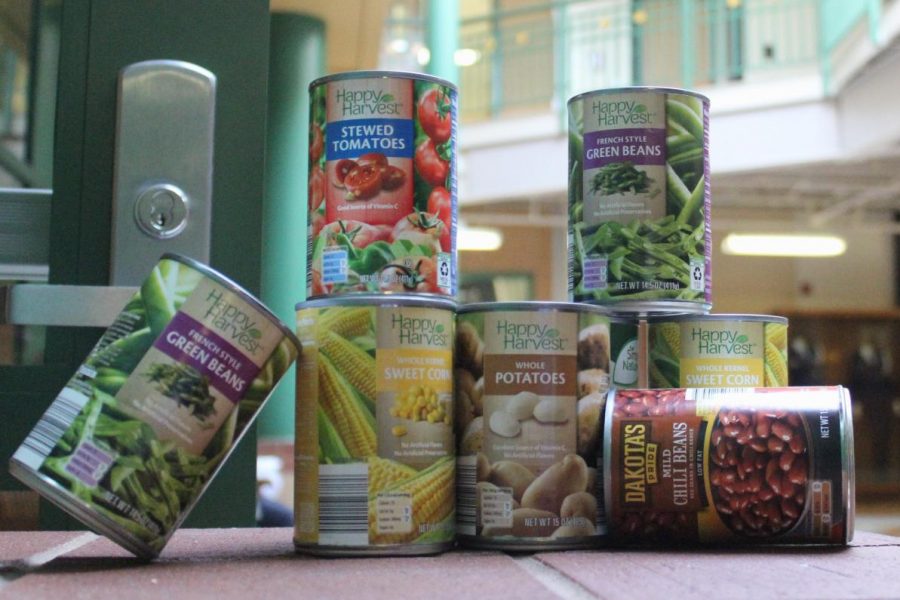 Beginning on Oct. 31 and continuing throughout the month of November, students can donate cans that will be collected by their 1st Hour teacher to support the Canned Food Drive for Circle of Concern, a food pantry that serves individuals and families in need throughout west St. Louis County. 
Each individual class' goal is to collect 300 cans, in order to accomplish the overall goal of 20,000 cans. In order to motivate classes to exceed the minimum goal of 300 cans, there are special rewards. Teachers who collect over 1,000 cans get a cupcake party for their class, and the teacher that collects the most cans gets a pizza party for their class. 
When a box is filled, it can be delivered to the Commons. All boxes must be delivered to the Commons by the end of the day on Dec. 2, since the cans will be picked up on Dec. 3 by Circle of Concern. 
Various clubs and organizations at LHS are participating in Trick or Treat for Cans. Student Council (STUCO), National Honor Society (NHS), Health Occupations Students of America (HOSA) and Key Club students are working to help accomplish the goal of 20,000 cans. Other clubs and organizations are welcome and encouraged to participate as well. 
The Lancer Parent Organization (LPO) has shown its support in the acts of providing a link for parents to donate money. With the entirety of the funds collected, canned goods will be purchased from multiple local grocery stores.
Additionally, the Reserve Officer Training Corps (ROTC) has contributed to this effort by offering procedural support; they can be contacted if students or teachers need empty boxes to put the cans in or moving boxes that are filled. 
The 2017-2018 school year's goal was to collect 20,000 cans, which was surpassed with a total of 23, 234 cans collected. The following school year of 2018-19 had a higher goal of 30,000, but only 17,500 cans were collected. This year the goal has been dropped back down to 20,000. 
Due to the fact that local grocery stores have discontinued their support of the Canned Food Drive by allowing students to stand outside to collect cans from passing customers, Assistant Principal Kirti Mehrotra is relying primarily on our community to donate cans in order to reach the goal.
"If you look at [the number of students in STUCO] who used to go out and collect cans they would usually get around 3,000-4,000 cans, [whereas this year they collected 1,400]," Mehrotra said. "As a result of that, reaching the 30,000 goal seems very difficult. I think that we can do 20,00 quite easily if you think about having 1,900 [students] at Lafayette, and if everybody participated and brought in 10 cans, we would reach 20,000."
Mehrotra encourages students to think about the fact that students and families at Lafayette as well as within the community are struggling, so with the support of donations everybody can beneficially impact our peers.   
"Circle of Concern feeds families in our area. Many times we don't realize that the kid walking down the hall next to us has a need," Mehrotra said. "We all go about our business not realizing that we have a lot of families who are in need, both or one parent(s) may not have jobs, etc. So, if we can help our peers, [this is a great way to positively] impact our community." 
Laney Tvrdik, STUCO Dance Chair, has been participating in Trick or Treat for Cans every year of high school.
"[Trick or Treat for Cans] brings a sense of generosity into the holiday season as well as builds school spirit during challenges against other high schools in our district," Tvrdik said.  
About the Writer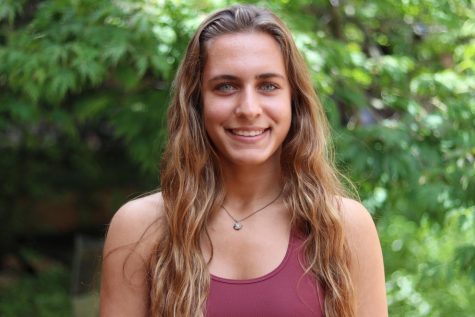 Maya Manor, Staff Reporter
Maya Manor is a junior, and this is her second year on staff. She is a member of the Debate team, Student Council and Key Club. Maya is also a lifeguard and swim instructor. Maya can be contacted at [email protected]