LTC to perform "Noises Off" Oct. 17-19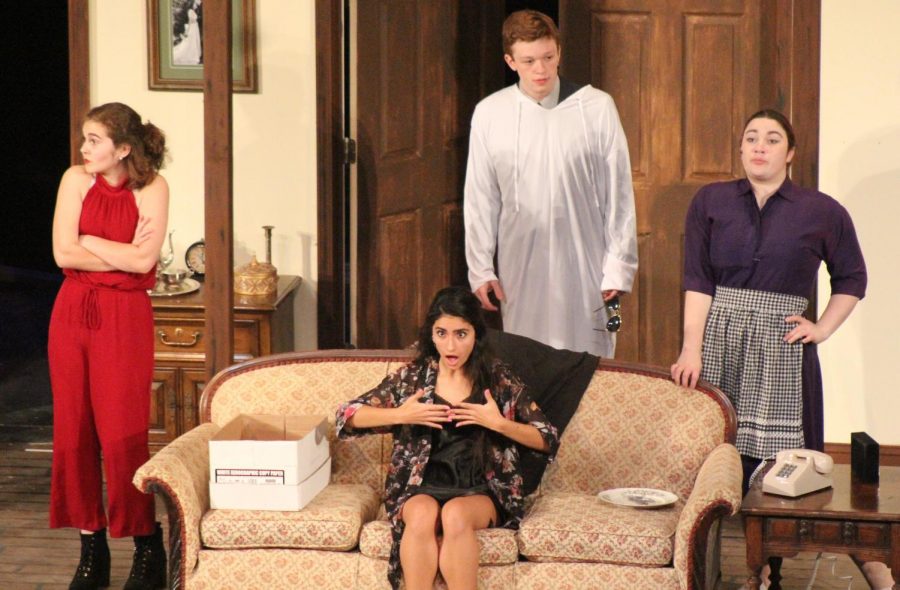 The Lafayette Theatre Company (LTC) is putting on three productions of the play "Noises Off" that will run from Oct. 17 to Oct. 19.
Each production will begin at 7 p.m. in the Theater, and tickets will cost $5 in advance or $8 if purchased at the door, according to drama teacher Natasha Fischer.
"It's the funniest show you will ever see," Fischer said.
"Noises Off" is a farce about "actors who think they're phenomenal but are surprisingly bad at their jobs," lead actor George Reich, who plays director Lloyd Dallas, said. He described his character as "stern and short-tempered—kind of like a dictator."
In order to communicate the "play within a play" to the audience, LTC's production will feature a double-sided, two-story set on a turntable so the audience can view the actors both onstage and backstage, head stage manager Zoe Spriggs said.
"The set crew worked hard on it," Spriggs said. "I'm excited to see it when we're all finished."
Spriggs said the crew worked with "adult assistants," including Fischer's husband, to assemble the set. As the head stage manager, she said her job involves taking blocking notes and working with other stage managers, the director and the assistant director.
"I'm the point of contact between the teachers and students," Spriggs said.
Spriggs said audience members will see the front of the onstage set at the beginning of the play, but the set will rotate for Act II, as the characters perform a matinée. It will then rotate to the front side again for Act III, where the characters perform on opening night.
"The show is kind of chaotic," Spriggs said, "but entertaining for sure."
Reich, who has performed with both LTC and the improv group Undefined, spoke highly of the play.
"It is one of the funniest productions I remember doing to date," Reich said. "It will make you laugh in your seat. Anything that can go wrong will go wrong."
Advance tickets will be sold in the Commons during all lunch shifts during the week of Oct. 14.
About the Writer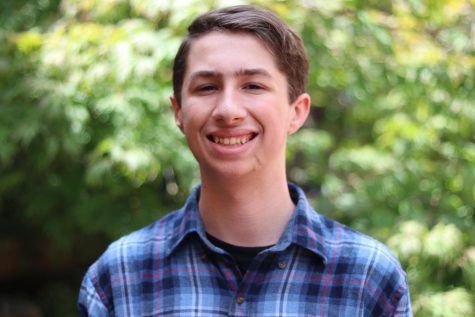 Alex Rozar, Opinions Editor
Alex Rozar is a senior, and this is his third year on staff. He is an avid music listener and has an interest in law and politics. Outside of publications, he is a member of the speech and debate team, Student Council, Lancers Helping Lancers and National Honor Society. Alex can be contacted at [email protected]