First district-wide fashion show at Lafayette May 2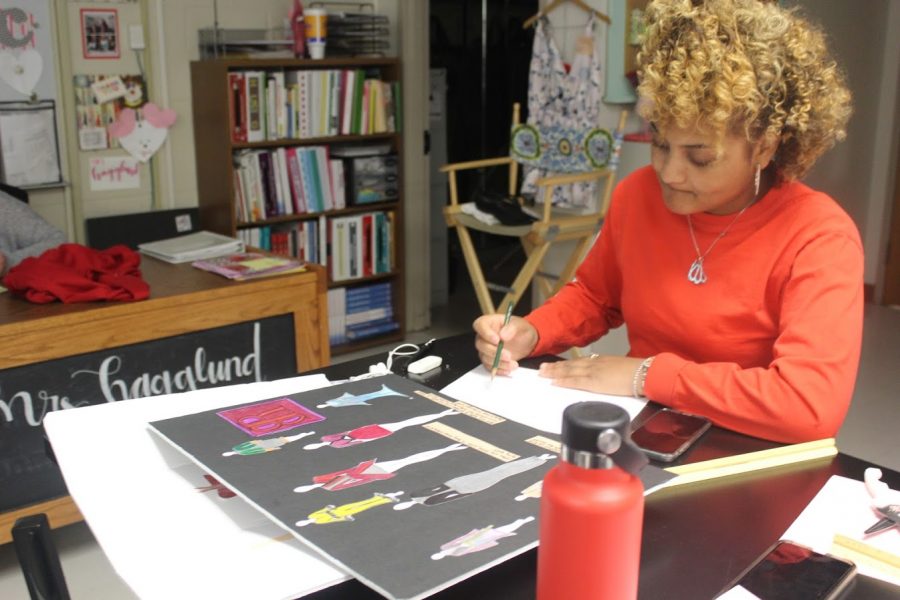 All four Rockwood high schools will collaborate to host the first district-wide fashion show on Thursday, May 2, in the Lafayette Commons at 7 p.m. The theme is Fusion to represent the high schools coming together under fashion. The admission is free.
The main goal of hosting a fashion show is to celebrate students' work and promote the Family and Consumer Science (FACS) Department.
FACS teacher Erin Hagglund said, "The main goal is to celebrate student work and to invite their family and friends to see what they have worked on. We are also celebrating specifically seniors who are moving on. Our purpose is to promote our department and what students can do if they take a fashion construction class."
For sophomore Taryn Callion, who currently takes Fashion Design and Merchandising, fashion show means seeing how different elements of fashion come together. 
"Being in the fashion show, especially for the designing part, we get to see how it's set up. We see how much effort is put into the fashion show, but the best part is when it all comes together during the show. You see your hard work being used, and you're proud of it," Callion said.
Recently, the students have been busy with preparing for the show. Fashion students from Fashion Fundamentals 1, 2 and Advanced Creative Fashion will be designing the clothes to showcase in the show. Former students who took Lafayette's fashion classes can also participate in the show.
"Everything that will be on the show is done by students. In Fashion Fundamentals 1, students make boxer shorts or pants that are wearable. Fashion Fundamentals 2 include quarter zip and their choice projects," Hagglund said. "Any upper level students will submit choice projects. Some students are making rompers. We have dresses. We've got shorts, tops, leggings [and] all sorts of different things."
For marketing and logistics of the fashion show, Fashion Design and Merchandising class will be in charge. 
Callion said, "Right now, we're broken off into groups of music selection, set design, staging and sign ups for models to walk down the runway. We have helpers with the teacher [like] a right hand man. She needs this [and] you go get it for her like [in] a real fashion show."
In addition to designing and logistics, students are also looking for models.
"Students are responsible for either modeling themselves or finding somebody to model for them. If someone wants to participate, they can always come to me and let me know that they're interested. If students don't find someone or don't know who to ask, then, we can match them up," Hagglund said.
For more information on the fashion show or to sign up to be a model, see Erin Hagglund in Room 111.
About the Writer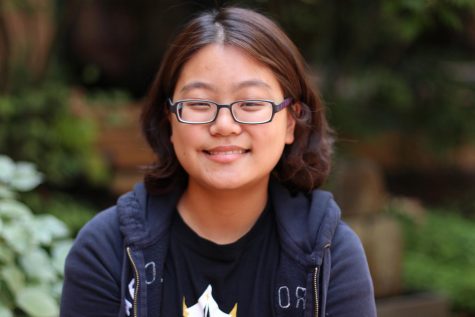 Jasmin Kim, Ad Manager
Jasmin served on staff for two years before graduating.