New state law simplifies college credit transfer
Hang on for a minute...we're trying to find some more stories you might like.
CORE 42 enables college students to transfer to a different state school while keeping their credits in the 2018-19 school year, regardless of the participation in the A+ program. Or in more formal talk: Senate Bill 997 is meant to allow for credits to be transferable to different Missouri public institutions of higher education after certain requirements are reached.
In order to reach the requirements of the law, students must obtain at least 42 credits under different core areas. The core areas are written and oral communication, social and behavioral science, humanities and fine art, natural science and mathematical science. Students must also get elective credit hours as well.
"When they go over to [a state school], they have their 60 credits, so they have all those classes are done," Steele said. "So now instead of needing 120 hours at Mizzou, for example, they've transferred 60 over, so they really only need 60 hours. And the majority of them are going to be in their major specific field over there."
Not every class is that a college offers is approved by the state to have a guaranteed credit at every school. There's currently a list of classes that are able to be transferable, and more are under consideration to follow. If a student takes a class that is under consideration and that class becomes a part of the approved class list, then that class gets credit retroactively.
"It's really a way for students to knock out all their Gen Ed so that when they get to wherever they're going to, they're able to jump right into whatever the program is, and getting more into their major classes," Anthony Steele, Director of Student Affairs, said. "It mostly affects the general transfer studies, which at least here [ at St. Louis Community College-Wildwood (STLCC)], what is by far our biggest major, and that's students that are planning on transfer to somewhere to get a bachelor's degree."
Students can get credit hours retroactively as well, meaning if a student goes ahead and takes a class that is under consideration for the CORE 42 program and that class gets approved after they've taken it, the student can get credit hours from the class. Students who have previously successfully completed a class at one college would transfer and would have to pay again for the same class. Additionally, many MO taxpayers, who pick up most of the cost of education, have to pay more due to the additional classes students have to take in order to fulfill non-transferred credits.
Education is getting more streamlined and clear for students to follow with the law.
"We're not duplicating work, because before it was always a little bit more that colleges could pick and choose what they wanted to take in that case. Now it is more standard," Steele said.
Current college students now have a peace of mind when it comes to checking if their credits are transferable.
"Right now, I'm not too sure where I really wanted to go from here. And just knowing that with this new legislation of my classes will transfer no matter which school I decided to go to," Hunter Graham, a STLCC student, said.
About the Writer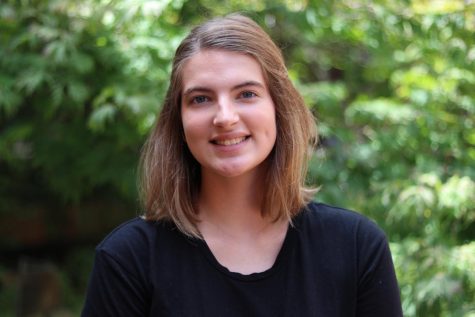 Hayden Cottrell, News Editor
Hayden Cottrell is a senior, and this is her second year on staff. She is a part of the Speech and Debate team and Girls Who Can. Hayden can be contacted at hcottrell049@rsdmo.org.