Super Smash Bros. Ultimate tournament to be held Feb. 1
Hang on for a minute...we're trying to find some more stories you might like.
Super Smash Bros. Ultimate, the latest game in the best-selling Super Smash Bros. franchise, was released for the Nintendo Switch on Dec. 7, 2018.
Now, thanks to senior Matthew Countryman, Smash is returning to LHS.
On Feb. 1, he is hosting Lafayette Clash, a gaming tournament that will take place after school in the library.
"I'm hoping to have quite a few people come," Countryman said. "It's going to be lots of fun and very casual."
The game combines characters from many popular video game series, such as Mario, Pokémon, The Legend of Zelda, Kirby, Street Fighter and Pac-Man. Players choose a character and fight to be the last one standing.
Those interested in entering must sign up via Google Forms by Jan. 30. Countryman said Lafayette Clash is open to players of all skill levels.
"Anyone who has the ability to pick up a controller and play the game should come," he said. "Honestly, it is the most casual tournament you will ever see, with people of all types of skill levels coming."
However, Countryman does ask those that sign up to bring their own controllers if possible.
"Please bring your own controllers. I will have a few extra Joy-Cons, but I'd rather not use them," Countryman said.
Last year, senior twin brothers Jacob and Max Nickerson hosted a tournament for the previous Super Smash Bros. game. However, following their graduation and the release of Ultimate, Countryman said he felt a new tournament was in order.
"I'm going to try to get a few TVs set up with a few of my friends' Switches so we can have multiple games going simultaneously and we can get things done in a fairly quick fashion," Countryman said.
Each player competing in the tournament will be placed into a bracket. To win a round, a player must win two out of three matches, except in the semifinals or above, in which a player must win three out of five. Once a player loses a round, he or she is eliminated from the tournament.
"It is sudden-death elimination because we don't have nearly enough time to do a losers bracket," Countryman said. "I wish we could."
Lafayette Clash will follow the same ruleset as Genesis 6, a major Super Smash Bros. tournament that will be held in Oakland, California. Those rules allow 11 stages and do not allow items or stage hazards.
"If you are unfamiliar with the rules, there will be a tournament official (TO) on watch for each match to help with the process," the sign-up form said.
While many Super Smash Bros. players select a primary character to fight as, Countryman is currently unsure who he will use at Lafayette Clash.
"I've been having trouble finding a main," he said. "I've been bouncing off of Donkey Kong, Jigglypuff, Ganondorf—a bunch of different heavyweight fighters. Heavys are always fun. I don't really know. I need to see who signs up, but I'm probably going to play whoever is good in a matchup, or just whoever I want to play, really."
About the Contributors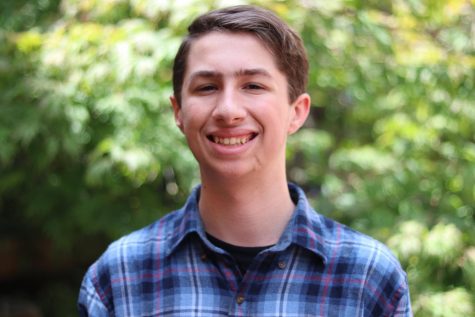 Alex Rozar, Opinions Editor
Alex Rozar is a senior, and this is his third year on staff. He is an avid music listener and has an interest in law and politics. Outside of publications, he is a member of the speech and debate team, Student Council, Lancers Helping Lancers and National Honor Society. Alex can be contacted at arozar039@rsdmo.org.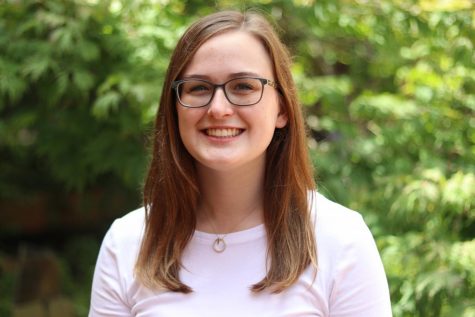 Chloe Baker, Web Editor
Chloe Baker is a senior, and this is her third year on the Image staff and her first year on the Digital Media staff. Outside of publications, she is involved in National Honor Society and the water polo team. Chloe can be contacted at cbaker047@rsdmo.org.