Weekly sports update: Sept. 30-Oct. 7
Boys Cross Country: The boys cross country team placed 2nd in the Suburban Conference and the Suburban West Championship. Senior Harrison Brown finished 2nd individually and junior Aidan Murphy and senior John Nicholson finished in the top 10. Their next meet is at 4 p.m. on Oct. 11 where they will compete in the Parkway South Patriot Classic.  
Boys Soccer: On Oct. 1 boys varsity soccer fell to Francis Howell Central 3-0. Then on Oct. 2, they defeated Webster Groves High School at Selma field 1-0. They will play next at Westminster, at 4:15 pm.
Boys Swimming: On Oct. 2, varsity boys swim lost their meet to Parkway West with a final score of 110-76. They will compete on Oct. 9 at Lindbergh High School. Then on Oct. 10, and Oct. 11, they will host Liberty High School.
Field Hockey:  The Lady Lancers defeated Nerinx Hall on Oct. 2 with a final score of 2-0, but on Oct. 5, the field hockey team fell to MICDS 3-1. The team's record is now 10-6, and sophomore Mia Simpson continues to lead the team with 11 goals so far this season. The girls' next game is on Oct. 11 at 4:30 p.m. at John Burroughs.
Football: The Lancers fell to the Vikings of Parkway North on Oct. 5 with a final score of 36-30. Their record is now 3-4. Senior Jack Politte and juniors Joey Moorkamp and Caden Phipps each had one touchdown in the loss. The team will take on Lindbergh in their next game on Oct. 12 at 7 p.m. at home.
Girls Cross Country: The girls cross country team placed 6th overall in the All Suburban Conference Championships. Senior Anna Kramer placed 9th individually and sophomore Kelsey Johnson placed 25th. They will participate in the Parkway South Patriot Classic at 4:15 p.m. on Oct. 11.
Girls Golf: Girls golf finished 2nd in Districts this past week. They will now advance to Sectionals that will start at 8 a.m. on Oct. 8. Sophomore Brooke Biermann was the overall tournament champion shooting a 72.
Girls Tennis: Both the singles and doubles girls tennis teams defeated Parkway Central with a score of 5-1 in the District Championship match. With the win, the Lady Lancers advance to Sections on Oct. 13 in a location still to be determined.
Girls Volleyball: The Lady Lancers defeated both Eureka on Oct. 2 and Kirkwood on Oct. 3 in two sets. Then, on Oct. 6 in a Quincy, Illinois   Tournament, the Lady Lancers went 5-0, defeating every opponent in two sets and bringing home a first place title. Senior Staciana Stock was named the tournament's most valuable player, and senior Natalie Leonard and sophomores Allison Beaton and Fiona Lazzaretti were selected as members of the All-Tournament Team. The team's next game is on Oct. 8 at 5:30 p.m. at Parkway West.
Softball: Last week the Lancers defeated Francis Howell North 6-0 and Hillsboro 9-7. The also lost to Marquette 8-0 and Eureka 6-1. Their next game is at 4:15 p.m. on Oct. 8 against Northwest Cedar Hill and at 4:30 p.m. on Oct. 10 they play Parkway West.
About the Writer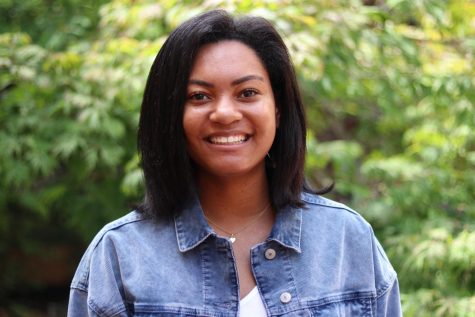 Addie Watson, Staff Reporter
Addie Watson was on staff for two years.