Sumner announced as Interim Activities Director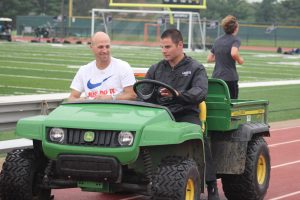 On Aug. 2 at the Rockwood School District Board Meeting, it was announced that Jonathan Sumner was approved as the Interim Activities Director. He will replace former Activities Director Todd Zell who resigned from his position due to personal reasons after one year at LHS.
The Interim Activities Director is meant to serve in the position for just the 2018-2019 school year, but Sumner is hopeful that the position may last longer than one year for him.
"I have spent my entire career in this building, and this building has won my heart. I saw this as an opportunity to have a positive impact on more kids in our building and help more kids have a positive high school experience in this school that means so much to me," Sumner said. "The position is for a year, but I believe this can be a long term thing. I am going to pour my heart into this building this year as I always have and let things play out."
Sumner was the head wrestling coach for seven years after serving as the assistant coach for three years. Last season, he led the wrestling team to a fifth place finish at State with six individuals placing on the podium. Sumner was also the assistant football coach. However, due to being named to the administrative position, Sumner will no longer be able to coach either sport.
"It was with a heavy heart I had to share with many students and families that I will not be able to continue coaching this year. I have connected with so man
y students through this avenue; however, as the Activities Director, I have an even greater opportunity to connect with even more Lancers," Sumner said. "I want what's best for the kids. I want our students to feel connected, valued and cared for. What better opportunity than serving as your Activities Director is there? My heart is full."
Sumner taught World History and Sociology, and in addition to coaching, he will also have to discontinue his teaching career at LHS. Former Parkway School District substitute teacher Matt Casteel will be replacing Sumner as a social studies teacher. Although Sumner is sad to be leaving the classroom, he is looking forward to having a larger impact on students at LHS.
"I will miss telling my cheesy history jokes and sharing my passion of history, but I do look forward to helping our students find their niche and seeing our community continue to grow stronger. I love our students and strive for nothing less than the best," Sumner said.
Due to his new administrative position, Sumner's day to day life at LHS will be drastically different from previous years. Instead of spending his days in the classroom teaching social studies, Sumner will be overseeing the athletic teams and extracurriculars at LHS.
"I see myself more involved in more kids lives. I'm on a mission to helping all our students know they matter and to help create more opportunities for students to follow their passion," Sumner said. "I love seeing students in their element. We have so much talent in our school and seeing students follow their passion is what fuels my fire to continue serving Lafayette in pursuit of providing even more opportunities for our students. Don't worry, I'll keep my cheesy jokes coming."
Although Sumner was just recently named as the Interim Activities, he already has substantial goals and plans for the upcoming school year.
"My biggest focus this year is making sure each kid and staff member know I support them and want the best for them. I have some pretty awesome ideas brewing for our SuperFans group, and I'm looking forward to sharing my visions with our leadership team," he said.
About the Contributors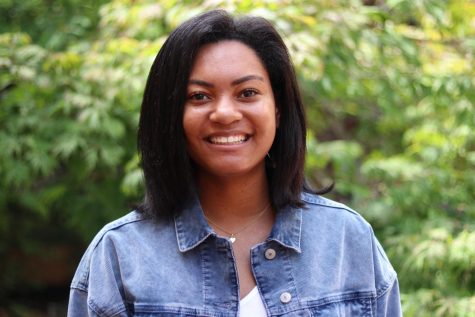 Addie Watson, Staff Reporter
Addie Watson was on staff for two years.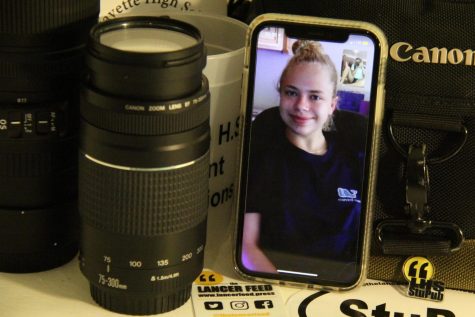 Sophia Scheller, Staff Reporter
Sophia is a senior, and this is her third year on the news production staff. If she's not taking photos, she can be found playing lacrosse, collecting vintage typewriters, reading or cuddling with her dog. She can be contacted at [email protected]