Reddy places third in District speech and debate competiton
Hang on for a minute...we're trying to find some more stories you might like.
Last weekend, senior Rithik Reddy competed in the Missouri State High School Activities Association (MSHSAA) District #4 State Qualifying Tournament and placed third to continue to State next month.
The National Speech and Debate Association (NSDA) creates a topic for the competitions.
Reddy said, "The way it works is there is a national organization called NSDA, and they establish a topic for every two months for the specific style of debate I do. The topic is called "The United States ought to provide a universal basic income."
Given a month to prepare, Reddy performed research on universal basic income (UBI).
"My preparation usually consists of doing analytical research on the topic, reading what philosophers are saying about the reasons why we need a universal basic income, different statisticians on what the costs of a UBI would be, basically creating a case around that," Reddy said.
Reddy's argument needed to be based upon a certain value.
Speech and Debate team sponsor Paul Jaycox said, "He would have had to select a value to base his argument on like morality or ethics or justice, and then he would have had to establish a criterion to achieve that, so 'how are you going to achieve justice,' or 'how are you going to achieve morality?'
Reddy needed to prepare to argue both for and against the topic, and strategically created his arguments for his target audience, the judges.
"Basically what I do is usually come up with what I think are the most strong arguments in comparison for a parent judge," Reddy said. "Typically, it will be a combination of parents and coaches and ex-students [who judge the competition], so the majority of the population for intro-level rounds like round one, round two, round three are going to be parent judges because there's a lot of kids."
At the higher-level rounds, coaches and better-versed debaters judge.
Jaycox outlined the structure of the competition.
"The event [Reddy] participates in is called a Lincoln-Douglas debate. It's an ethics/philosophy-style debate. It's a solo debate, so it's just one-on-one," Jaycox said.
During the competition, Reddy argued in favor of a UBI most often.
"We do four qualifying rounds and then that breaks to quarters, semis and finals," Reddy said. "For the preliminary four, everyone regardless does two sides for UBI and two sides against, and on my qualifying rounds, when I was in quarters and semis, I did an affirmative both times."
In quarterfinals and semifinals, debaters argue for or against based on a coin toss.
"I lost," Reddy said. "I lost the coin flip both times. Most debaters in the circuit feel that the negative side is a lot easier because they think it's easier to argue."
Despite not getting his first choice in argument, Reddy feels that must more ready for the upcoming State competition.
"I'm way more prepared on the affirmative side now. I don't think I would lose a round unless someone pulls out a crazy argument and out-debates me, but on pure argumentation, I think I know the affirmative side a lot better from doing it all the time," Reddy said.
At the start of the competition, Reddy was confident in how he would perform.
"I wasn't too worried because I actually thought I was going to break and go to quarters because there's a thing called power protect where they establish either an A seed or B seed. I was the A seed on our team, so I only hit B seeds from other schools," Reddy said.
However, once he made it to quarterfinals, he wasn't so sure.
"This kid goes to Ladue, and I know him, and I honestly thought I was going to lose that round coming out of it and turns out I didn't. I won 2-1, so it was pretty nice."
Reddy placed third in the District competition, and he feels his best argument was one of the affirmative side.
"When you say why we need a UBI, the only answer you really have is 'UBI alleviates poverty,' so I only spend three minutes talking about that, and then I spend three minutes talking about how we're going to pay for it," Reddy said.
In fact, Reddy attributes the success of this argument to one quote.
"My favorite quote I ever made is, 'Like NPR, let's run the numbers,' so I actually give all the costs and I talk about how we're going to pay for what specific programs that we're going to be taking, how we're alleviating costs elsewhere, redistributing that back into the UBI," Reddy said.
Debate also strengthened Reddy's understanding of the practical application of the topic of UBI.
"When it comes to these debate topics, a lot of them are quasi-policy topics of real-world things that people talk about, so when I go into a room with another person and we have this discussion about what it actually means, you slowly become more understanding of the nuances and the different complexities that surround income levels, poverty levels, all the different things that concern UBI," Reddy said.
State will take place on April 20, but before then, the debate team has another District tournament hosted by NSDA.
"Hopefully after this one, I'll have even more preparation to go into [State]," Reddy said.
About the Contributors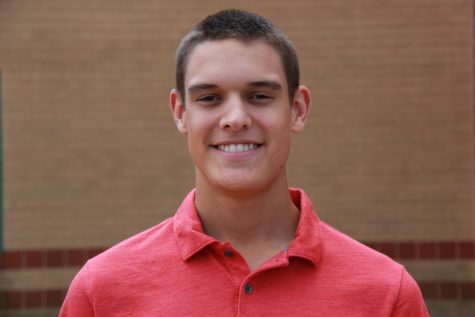 Gehrig Prozorowski, Features Editor
Gehrig was on staffed for two years before graduating. He served as the Features Editor his senior year.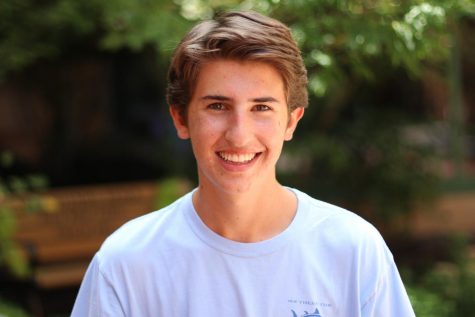 Jack Weaver, Digital Media Editor
Jack Weaver is a junior, and this is his third year on both the Image staff and the Digital Media staff. He enjoys making videos and taking photos as he has a slight obsession with cameras. In his free time, he likes to listen to country music and laugh with friends. Jack can be contacted at jweaver096@rsdmo.org.