AP vs. college credit: What's the difference?
Hang on for a minute...we're trying to find some more stories you might like.
In a high school environment littered with AP, dual-credit, college credit and dual enrollment options, it can be difficult for a student to select the path that is best for their education. 
Rockwood offers 27 AP classes and 26 college credit courses. Although the classes may seem similar enough in concept—both involve college curriculum taken at the high school level— there are quite a few differences between the two options.
The Advanced Placement program is a standardized program that CollegeBoard offers, allowing students the opportunity to potentially earn college credit hours while still in high school by taking an exam at the end of the course. College-credit classes refer to classes that are taken through a college that are eligible for college credit hours, but don't require an exam.
"I think for students it really depends on the colleges that they're targeting. If you're targeting the more select- Ivy league- schools, then you need to have AP classes on your schedule. They're going to be looking at the rigor of your classes, and the AP classes that we offer reflect the most rigorous classes at Lafayette," College Counselor Cheryl Egan said.
There are pros and cons to taking both classes.
"Some schools, if you get a 5 on the exam they'll give you six hours of credit, whereas if you took a class for college credit, usually it's only a three hour class. There's also that knowledge, if you take the class for college credit, you automatically get the credit whereas with a AP class, you're required to get a certain score," College Counselor Mary Buhr said.
But for students that are not targeting such competitive schools, AP classes may not be the best option.
"College credit makes sense if you're going to a state school- especially in Missouri- because those credits can transfer over. And, you're getting the class for much less than you would at a university," Egan said.
Although AP classes are what upper-level schools prefer to see, there is an increasing trend of universities not accepting AP or dual-credit.
"A lot of schools like to think that they teach it best. They want to know that you have learned the material the way they want to teach it to you. When you accept AP, yes they have a standardized syllabus, but some teachers may have emphasized certain topics more than others. And with dual-credit, there's even more uncertainty about what was stressed and what wasn't," Buhr said.
Both college counselors advise that students check what the colleges that they wish to attend want to see on a high school transcript.
"There are universities like Northwestern, that will not give you credit for dual enrollment. On the higher-end school, is where you see them not giving you much credit for dual-enrollment or AP classes. And colleges don't have to. Sadly for us and for the students, there is not one standardized process in place. So colleges can accept or not accept certain credits," Egan said.
However, even if there is no monetary or financial gain to be made from taking these classes, there are other benefits to taking these classes.
"There is absolutely value in taking these AP and dual-credit classes, even if you're not getting money for it. These classes are excellent prep for the rigor of college courses," Egan said.
Especially for AP classes, taking the exam at the end of the course is a great experience to have under one's belt as a college students.
"Especially the test at the end, it's college prep and you'll be in a college atmosphere where it is very possible where your whole grade depends on the midterm and a final. It kind of simulates that experience for you, while still having the supports you get in high school available to you," Buhr said.
About the Writer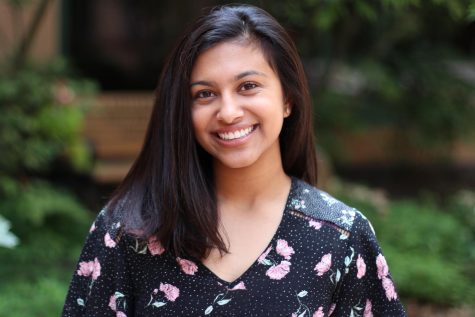 Amisha Paul, Editor-in-Chief
Amisha Paul is a senior, and this is her third year on staff. She is a part of Student Council and LHS girls swim team. Her hobbies include reading and spending time with her friends. She is still undecided about her future plans. Amisha can be contacted at apaul027@rsdmo.org.