Fischer to announce baby's gender at March 2 improv show
Hang on for a minute...we're trying to find some more stories you might like.
Undefined, Lafayette's improv team, will perform its Boys vs. Girls show Friday, March 2 and will reveal the gender of theater teacher Natasha Fischer's baby.
Fischer said, "I wanted my students to do something to reveal the gender of my baby, so we came up with the theme."
The team performs a show every quarter.
The show format will involve two acts. The first act, called short form, will include games and audience interaction.
The second act, called long form, involves Undefined asking for a suggestion from the audience and responding to it.
Undefined member Will Gerretsen said, "We'll build a bunch of different scenes off of it. Sort of like a tree branch, you keep branching off with new ideas. That should go on roughly as long as the first act."
When long form is over, the gender of Fischer's baby will be announced. Both she and her husband are unaware of the baby's gender, but before the show, Undefined members will find out so they can reveal the gender at the end of the show.  
"My kids were a part of my proposal, which meant the world to me. Plus, these kids are such a big part of my life, I wanted them to be a part of such an amazing event," Fischer said.
Finally, the team will do a lightning round where the members all circle around a microphone and say puns.
Undefined prepared after school for the show.
"We've met from 3:15 [p.m.] to 4:45 [p.m.] to practice playing games and everything, and then last week we met a couple days," Gerretsen said. "I help with Mrs. Fischer. We choose teams and different things, like how we want to run the show, but everyone puts a lot of time into it."
The baby's gender will be announced at the 7 p.m. show. Tickets are $3 for the 3:30 p.m. show and $5 for the 7 p.m. show.
About the Writer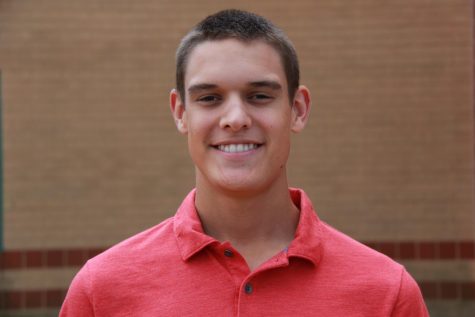 Gehrig Prozorowski, Features Editor
Gehrig was on staffed for two years before graduating. He served as the Features Editor his senior year.