Guidance and Counseling Office releases second semester information
Hang on for a minute...we're trying to find some more stories you might like.
As first semester comes to a close, preparation for the second half of the 2017-2018 school year takes the forefront.
On Monday, Nov. 20, a late start, second-semester schedules will be released at 8 am.
Put in effect at the beginning of this school year, students must fill out an online form to make a schedule change, rather than setting up an appointment. The only reason to set up an appointment with a counselor, as said in the November Newsletter, is if he or she emails the student directly.
Students will be able to change their schedule from Nov. 20 to Dec. 8 until 3 pm. After school resumes on January 3, no changes will be made to any schedules with the exception of mistakes or a grade-level principal allows a level change.
The November Newsletter also revealed that the application period for Senior Option for the second semester has begun. This period will end on Friday, Dec. 8 at 3:15 pm. Applications are available in the Room 117, Senior Office, or Room 123, Guidance & Counselling Office.
Additionally, registration for the ACT Preparatory class for the February 10 test has begun. To register, pick up a form from the Guidance & Counselling Office or click here.
A new addition to the Guidance & Counselling Office has been made. College and Career Counselor Mary Buhr is working with students with last names A-K.
About the Writer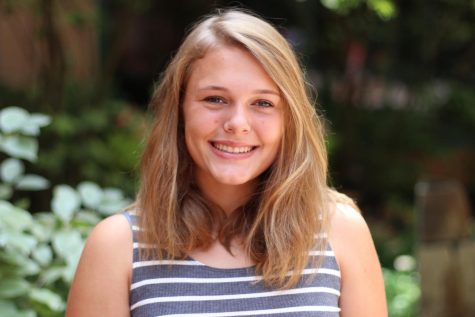 Delaney Stulce, News and Features Editor
Delaney Stulce is a junior, and this is her third year on staff. She enjoys playing lacrosse, listening to music, reading and, of course, writing. Delaney can be contacted at dstulce037@rsdmo.org.