Daniel Boone Library to reopen after grand renovation
Hang on for a minute...we're trying to find some more stories you might like.
On November 5, 2016, the Daniel Boone library located in Ellisville closed for a year-long construction project. It had opened on 1966 and had provided various library services to the local residents ever since until its temporary closure.
Junior Anna Karner was among many who were disheartened by the news of Daniel Boone closing for a year.
"I am pretty bitter the library was closed the whole time I was taking ALARP II last year. I miss being able to easily go there to get books and do homework during the week," Karner said.
However, it is now confirmed that the renovated Daniel Boone branch will reopen on October 25 at 9:00 a.m. There are new changes that will enhance the users' library experience.
The St. Louis County library website states that new space of 10,000 square feet has been added, which includes "a Discovery Zone for children, collection space, a quiet reading room, a program room and comfortable seating areas."
A Discovery Zone is a unique feature that only exists in two of the St. Louis County libraries. The space is entirely designed to engage children with assorted activities. They can play games that improve their literacy skills, ride a slide, and create their own art designs.
Other features are dedicated to teenagers. The library has added a new exclusive teenage space with "bold furniture and colorful fixtures." The Daniel Boone will also be accommodating an additional "six private study rooms, a reading room, a laptop bar, a business center with fax, copy and scanning machines, and a vending area."
Lafayette Librarian Nichole Ballard-Long looks forward to the reopening of the Daniel Boone branch. She anticipates that the newly renovated library can provide more resources for students to use.
"We are excited that our students will have another place to access library materials and information for free. It should be a warm and inviting space and when Lafayette is closed for the day, they will have another place that they can go that's close by. All Rockwood students whether they reside in the county or the city are eligible to get a library card, so they would be able to go to that space and use resources," said Ballard-Long.

About the Writer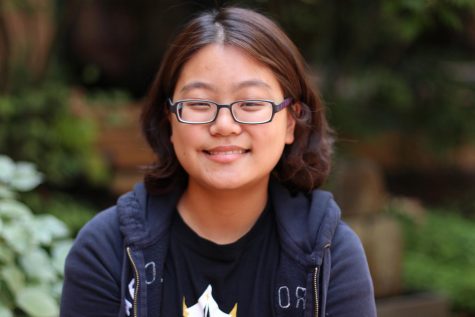 Jasmin Kim, Ad Manager
Jasmin Kim is a senior, and this is her second year on staff. She enjoys dancing, reading and writing in her free time. She can be contacted at jkim037@rsdmo.org.