See You at the Pole event draws crowd of students, staff
Hang on for a minute...we're trying to find some more stories you might like.
On Wednesday, Sept. 27 Lafayette students gathered around the flagpole in front of the football field for the global day of prayer, See You at the Pole. This student-led event started in 1990 as a grassroots with ten students. Almost 20 years later, millions participate around the globe.
In 1990, students from Texas were inspired during a weekend youth retreat and shared their experience with thousands of other churches in Texas creating the See You at the pole challenge which turned into a recognized global day of prayer.
This year's See You at the Pole was organized by the Lafayette girls bible study leaders Leeta Joslyn, junior, and Grace Fick, sophomore.
"It's a global day of prayer and it's a day for Christians around the globe to come together and to lift each other up and to lift the world up in prayer and to just pray for peace and pray that the Lord would work in ways in the world that are powerful," Joslyn said.
See You at the Pole day is a part of the Global Week of Student Prayer. Students are encouraged to share their faith, pray for their friends and school and gather together as Christians.
"I think it is just a really great way to bring the Lafayette community together and just to let people know that we are not alone as Christians and we can do something to share our faith and to share boldly and I think that's a great way to do it, too," Joslyn said.
There were somewhere between 20 to 30 people who came to participate including a youth minister from a local church. Sophomores Kim Auzat and Shannon Worley led the group in acoustic worship. Students stood around the flagpole and prayed for each other, their communities and their school.
"It is really just such a blessing and an honor that we get to do that in America and at a public school. Like, how cool is it that we have that opportunity to be bold in our faith and to be bold in our prayers, but also at a public school and a place where it might not be accepted all the time," Joslyn said.
The Lafayette ladies bible study is not an official sponsored club, but meets every Tuesday before school where all are welcome. The group is student lead and does many activities outside of the school to help the communities.
"It is a really really cool thing to have that community with other girls and with other Christ followers. It's so comforting to know that you are not alone in the fight and especially in such a big school and such a scary school where everyone has their strong opinions and they are willing to fight for. I think just being able to come and relax and know that you are not alone and that your love for the Lord is really a powerful thing. It has just blessed my life so much being able to see the wisdom of all different girls and their stories and to be able to have that community in a public place like that is really cool," Joslyn said.

About the Contributors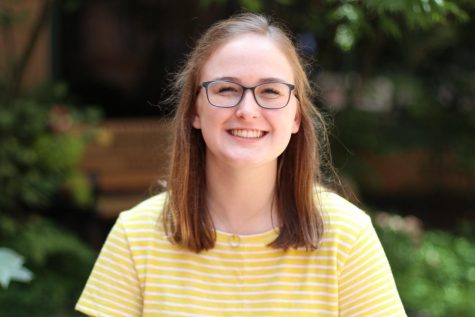 Chloe Baker, Assistant Web Editor
Chloe Baker is a junior, and this is her second year on staff. She is a part of the LHS water polo team and Fellowship of Christian Athletes. Her hobbies include reading and writing. Chloe can be contacted at cbaker047@rsdmo.org.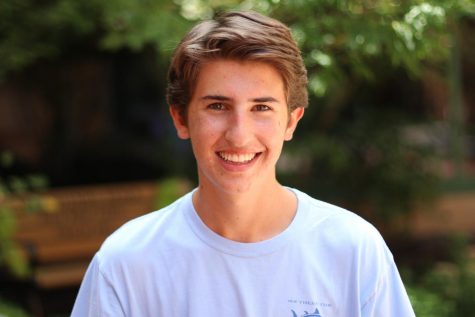 Jack Weaver, Digital Media Editor
Jack Weaver is a junior, and this is his third year on both the Image staff and the Digital Media staff. He enjoys making videos and taking photos. In his free time, he likes to listen to country music. Jack can be contacted at jweaver096@rsdmo.org.