Biermann leads girls golf to District title
Hang on for a minute...we're trying to find some more stories you might like.
Last year, the LHS girls golf team finished their season with a 7-4 record, and they were just edged out by Francis Howell to win the District Championship.
On Sept. 25, the team turned the tides and placed first in the District tournament finishing just ahead of Francis Howell. Head Coach Katrina Clark was proud of her girls' performance.
"We came into the tournament as heavy favorites. In golf, that is sometimes a hard place to be.  Everyone expects you to win, but doing it is mentally challenging," Clark said. "My girls stepped up and proved that they are the best team in the district. I was extremely proud."
In addition to winning the District title, the girls golf team finished the regular season with a 3-3-1 record and placed first in the Suburban West Conference Championships.
A large part of the team's success can be attributed to freshman Brooke Biermann. Biermann has the lowest nine-hole score in the St. Louis area with 29 strokes, and has the second lowest 18-hole score with 69 strokes, shooting three under par. Biermann takes pride in the recognition, but she thinks it sets high expectations for herself.
"Being the best in the area feels good, but it puts a lot of pressure on me to be the best all the time," Biermann said.
Although Brooke has been a critical part of the team's success, Biermann thinks much of the success is because of her coach's support.
"I think my team is so successful because of our coach. She is amazing! I love being on a team," Biermann said.
Clark has been pleased by Biermann's success, and she's looking forward to her future accomplishments.
"Brooke has been an influential addition to our team this year. She is an outstanding player, both mentally and physically. She has been a joy to have on the team," Clark said. "She has had a phenomenal season and is hopefully going to accomplish even more."
Biermann has been playing golf since she was nine, and she has plenty of experience playing in high-level tournaments. After shooting three under par in a strong performance at Districts, Biermann is hopeful about the rest of the season.
"Winning districts is pretty cool, but I am looking forward to state. I really think I could win state if I keep on practicing," Biermann said.  

About the Writer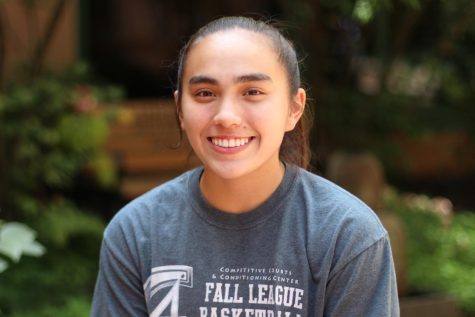 Kayla Carpenter, Sports Editor
Kayla Carpenter is a junior, and this is her second year on staff. She is on the girls varsity basketball team, runs cross country and is a member of Key Club. She enjoys to read and spend time with friends and family. After high school, she plans to study pre-med and go to medical school....