1-to-1 program takes effect with Class of 2021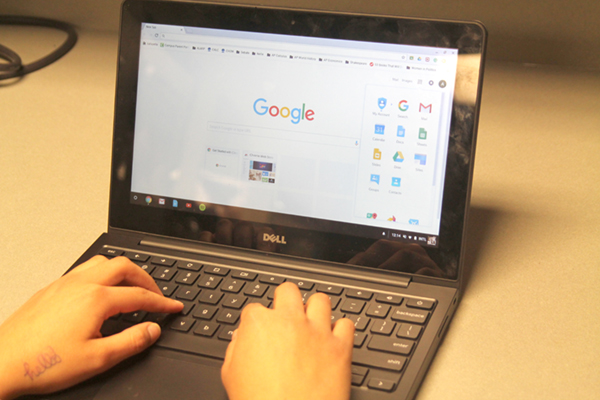 Hang on for a minute...we're trying to find some more stories you might like.
Proposition T was a $95.5 million bond issue voters were asked to approve. It was passed on April 4.
The primary goal of the proposition was to ensure Rockwood will have money to continue developing. Part of this effort to develop involves $12 million  to go towards the one-to-one technology program and replace obsolete or aged equipment.
"The program for moving to a 1:1 is really an extension of what we have been doing for a long time.  Our overall goal is doing whatever it takes to ensure all students reach their potential," Chief Information Officer Will Blaylock said.
The program starts at the middle schools and will eventually work its way up until all high school students have a Chromebook. Starting next year, all Lafayette freshmen will have Chromebooks, and will continue for years to come since Proposition T has passed.
Students will now be able to take their Chromebook home with them to complete homework and other school-related tasks. Because the laptops will be leaving school grounds, the District has made a new set of computer guidelines available here on their website.
As a result of the massive influx of new technology, Lafayette will have a technical support class. "Students will be learning the skills required to earn the CompTIA A+ certification.  This is a standard certification for technical support personnel entering into the technical support field," Blaylock said.