Lafayette takes on Eureka in intense rivalry match
Hang on for a minute...we're trying to find some more stories you might like.
The Lancers beat down on the Lindbergh Flyers in an interesting game. Towards the end of the second quarter, the game was delayed for 30 minutes due to inclement weather and eventually rescheduled for the next day due to lightning. The Lancers led 12-9 at that point.
After the 18 hour intermission, the game resumed the next day and Lafayette came out scoring within minutes of the restart. After that, the Lancers never looked back as they ended the game 56-9 on a run of 44 unanswered Saturday points.
Austin Stofer carried the Lancer offense to victory, as he had 140 yards and four touchdowns on the day.
The defense as a whole played a stellar game. The defensive line play was spectacular this game, as Lindbergh was held to only 62 rushing yards on only 1.94 yards per carry. Also, the secondary had two interceptions returned for touchdowns, as well as a fumble returned 80 yards for a touchdown by Jamal Martin. Special teams were much better on Saturday's part of the game. Matt Ference missed an extra point on Friday and the Lancers failed a two point conversion on the next touchdown. However, Ference made the rest of his kicks and Kyran Ballard was able to block two punts en route to the victory.
The Lancers next game is against a tough Eureka Wildcats team that is currently 4-0. Eureka has beaten some good teams in Francis Howell and Marquette. Their running back, Hassan Haskins, averages over 100 yards per game and is the focal point of their offense.
"Against Lindbergh (our defensive lineman) were bigger, this time they're smaller, but still talented. The defensive line will have to do, similar to what they did against Lindbergh and Hazelwood East: just penetrate, get behind the line and try to make tackles in the backfield," Stofer said.
It was also recently announced that the Wildcats starting quarterback Michael Orso is out with a spleen injury.
Despite this, Stofer said, "I don't think it'll change anything. Honestly, we just plan the same way we've been planning all week. We don't really see this as much of a difference."
The game against Eureka is at Lafayette on Friday Sept. 16 at 5:30 p.m.

About the Contributors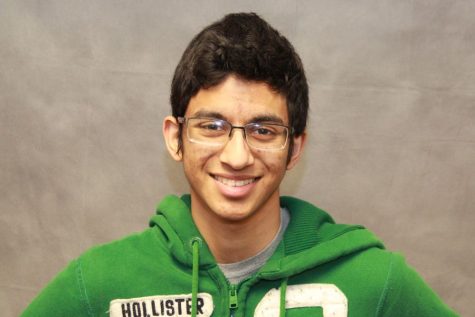 Arpan Das, Sports Reporter
Arpan was on staff for two years and graduated in 2017.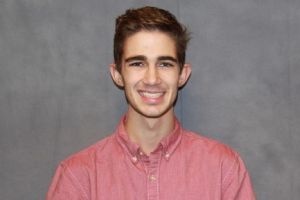 Nick Horstmann, Cover Story Editor
Nick Horstmann was on staff for three years and graduated in 2017. During his senior year, Nick served as the Cover Story Editor as well as the yearbook editor-in-chief. He will be attending Murray State University to study graphic design.