Balderston swipes three bags in rout over Hazelwood West
Hang on for a minute...we're trying to find some more stories you might like.
Speed is the name of the game for senior Addie Balderston.
She had three hits, scored three runs and stole three bases on Sept. 14 against Hazelwood West, who was previously unbeaten, and led the team to a 5-1 victory.
"Addie is the most disciplined female athlete I have ever had the privilege of coaching," Head Coach Scott DeNoyer said. "Every time she comes to the plate, she puts pressure on the defense before she ever puts the ball in play."
Balderston has racked up 16 steals in the season so far and is on pace to break her 30 steals from last year. She also leads the St. Louis area in steals with five in Suburban West-American Conference games, while the other 11 have come during non-conference games.
"When she gets on base we have a very good chance of scoring. There is no better lead off player in the State in my opinion." DeNoyer said.
Another standout performance that night was starting pitcher Sarah Dobson who didn't start due to pitching two days earlier against Lindbergh in a 10-0 win. Despite pitching five innings and striking out seven against the Flyers a few days earlier, she came into the game in the fourth inning and didn't allow a single run the rest of the game.
"The key to Sarah's success, in my opinion, is getting her regular work," DeNoyer said. "She is a very competitive person and each time she is in the circle she gets better and better.
She allowed one hit, struck out four and allowed only one batter over the minimum.
"Her confidence to make a pitch in big moments of the game has been terrific and will be counted on as we enter post season." DeNoyer said.
The Lady Lancers record currently stands at 6-8 and they are ninth in the Conference standings. The team will get a nice five day break in between their last game and their upcoming game which will be against Oakville at Oakville starting at 4:15 p.m. on Sept. 19.

About the Contributors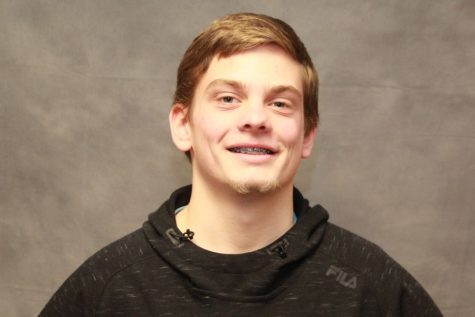 Tyler Burnett, Sports Editor
Tyler was on staff for two years and served as the Sports Editor.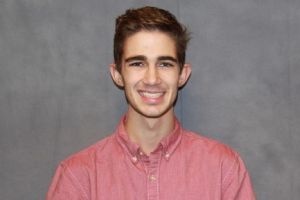 Nick Horstmann, Cover Story Editor
Nick Horstmann was on staff for three years and graduated in 2017. During his senior year, Nick served as the Cover Story Editor as well as the yearbook editor-in-chief. He will be attending Murray State University to study graphic design.