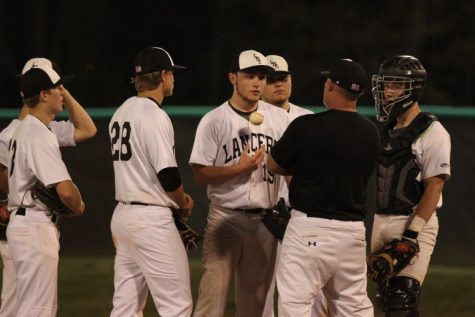 Kyran Ballard, Sports Reporter
April 25, 2017
Filed under Sports, Spring Sports, Team Coverage, Top Stories
A late offensive surge lifted the Lancers over the Wildcats in a tight baseball outing on April 20. This battle of 109 held up to every expectation in a huge rivalry game. Both teams came out fired up and ready to go until Tommy Williams of the Lancers decided it was time to grab the momentum. The bases...