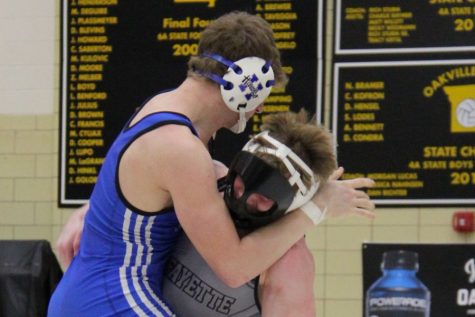 Jackson Bartholomew, Sports Reporter
February 24, 2017
Filed under Sports, Team Coverage, Top Stories, Winter Sports
The Lafayette wrestling program managed to bring home its first team plaque since 1992 taking fourth place at the State tournament in Columbia. This past weekend also saw six people on the squad place and win a medal. The shining star of these wrestlers was Austin Stofer who won a thriller in overtime...