Howard leads soccer to a 10-2 start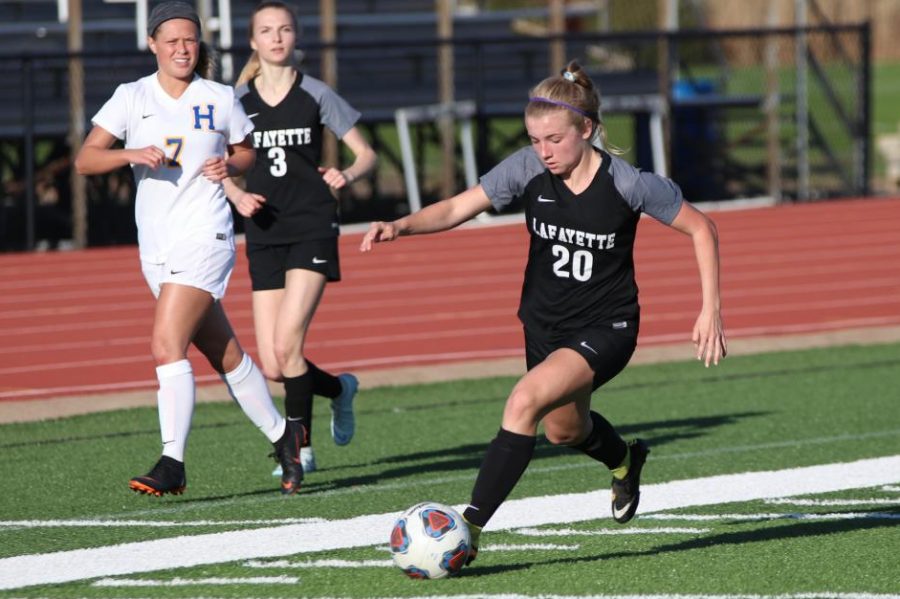 Nobody really knew what the girls soccer team was going to get from freshman Rylee Howard, but the freshman standout has already made her mark on the team, leading in scoring with 19 goals and 45 points.
Head girls soccer coach Tim Walters said, "[I] had a good idea she was coming.  Never know for sure till the first day of practice [how good she would be]."
Although playing for St. Louis Scott Gallagher's Elite Clubs National League (ECNL) team, Howard had her doubts about her high school season.
"I did not expect to make varsity. I just knew I had to work hard and earn a spot," Howard said.
Her stats only tell part of the story, as she has impacted her team's confidence and made the girls around her better. Not only has she made her team more confident, but she has also opened opportunities for them.
"She's the best attacking player I have had. It makes our defense even better because teams have to stay back more to keep an eye on her," Walters said.
Even with their star, the team knows they still have a hard road to State. In previous years, Eureka has dominated the conference, but the girls hope to come out on top this year. Along with that, this is Walters' last year as head coach, as he plans to retire at the conclusion of this season.
Although the girls have a few tough opponents left in the regular season and a retiring coach, Howard is optimistic about the rest of the season due to the fact that the team plays well together.
Walters was clear when he said what the team needs to do to advance closer to the end of the season.
"We need to stay healthy and finish more from others when given the chance," Walters said.
Even though Howard leads the team in goals and points, it's clear that it is not the most important thing to the team.
"At the end of the day the most important stat for me is getting the wins," Howard said.
About the Writer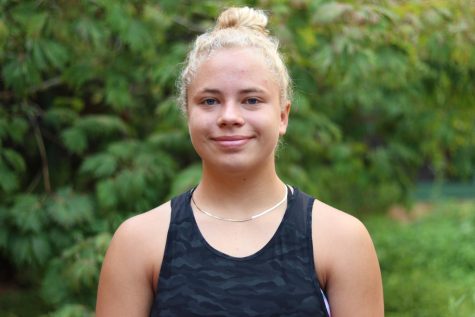 Sophia Scheller, Staff Reporter
Sophia Scheller is a junior, and this is her second year on the Image staff and her first year on the Digital Media staff. Outside of publications, she is a member of the girls basketball team and lacrosse team. She loves spending time with her dog. Sophia can be contacted at sscheller065@rsdmo.org.