Howard earns Gatorade Player of the Year honors for stellar soccer season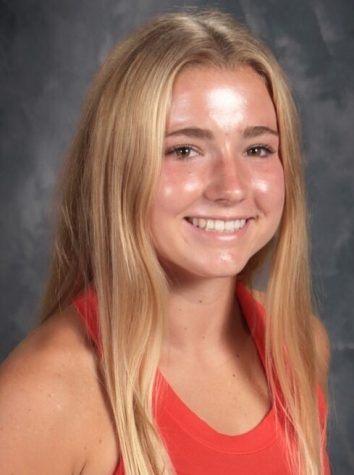 Varsity girls soccer player Rylee Howard was named Girls Soccer Gatorade Player of the Year on June 15, 2021. She is the first athlete in school history to be chosen as the Gatorade Missouri Girls Soccer Player of the Year.

Considered the most distinguished award in high school sports, Gatorade honors players for their "athletic excellence, academic achievement and exemplary character on and off the field," according to its webpage.
Howard said she was excited and honored to have been recognized. 
"I was nominated my freshman and sophomore year for this award, even then, I knew it was a huge honor and how hard it was to receive it. I had a mindset going into junior year with what I wanted to achieve with the team and myself, with one of those things being Missouri Gatorade Player of the Year," Howard said.
Howard scored 41 goals and passed for 12 assists during the 2021 season, helping the girls soccer team to an 18-6 overall record including their first District title in 10 years.
Participating in a virtual training camp with the U.S. Soccer Under-18 Women's National Team earlier this spring, Howard is ranked as the nation's No. 62 prospect in the Class of 2022 by TopDrawerSoccer.com. 
Howard has received over 30 scholarship offers from NCAA Division I schools across the country. However, she gave a verbal commitment in August 2020 to attend the University of Wisconsin.
"Coach (Melissa) Schroeder and Coach (Ryan) Butchart have been there for me from the beginning of the season and on. I really couldn't have accomplished this goal without their support and the support of my teammates who truly helped me achieve this award. I am extremely thankful for such a great coaching staff and environment on the Lafayette varsity team," Howard said.

She was also named the All-Metro Player of the Year by the St. Louis Post-Dispatch.